Artists
Items 1 to 3 of 3 on page 1 of 1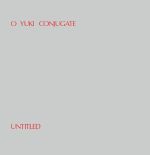 Cat: ERC 051. Rel: 02 Apr 18
Coldwave/Synth
Beyond Control

Disco Song

Clattering Song

Beyond Control 2
Review: Originally recorded in 1983, O Yuki Conjugate's Untitled EP is a dream record for Emotional Rescue. It's startlingly ahead of its time, featuring stiff drum machine beats, strange sampling and fuzzy, lo-fi synth work, shot through with the wonk of post punk that makes so much early electronic music of the era so captivating. "Beyond Control" has an almost motorik feel to it, with plenty of liquid delay processing and woozy tones melting around the march of the beat. "Disco Song" channels the dubbed out spirit of The Pop Group and gives it a plastic organ makeover, while "Clattering Song" lives up to its name and falls apart in your ears. "Beyond Control 2" completes the package with a wild line in reverse effects by way of a thoroughly primitive remix.
…

Read more
Cat: ERC 053. Rel: 12 Mar 18
Coldwave/Synth
Kyrie

Beyond Control 3

Infiltration

Sedation

P2

From Here To Where

Intromission

Anima

Odomankoma

Aura

Flute Cloud

Waiteri

Denouement
Review: Emotional Rescue returns to the music of "dark ambient" pioneers O Yuki Conjugate (OYC) with the reissue of their debut album, 'Scene in Mirage'. Released in 1984, it's post-industrial; cold wave overtures mixed with an ambient oeuvre created a compelling album that has gained cult status.

Recorded in a four-track basement studio in Leeds it showcases two very different sides to their sound. Side E follows the earlier recordings of their debut cassette release "Untitled" (ERC051), with use of analogue drum machines, synthesizers, bass an the ingenious use of tape loops made from audio cassettes stolen from local public libraries.

Side O however, points to the future development of the band with experimental sound collages. Built from percussion, voice, flute and drones created using a home made digital delay with a 1.6 second sampling feature for instant soundscapes. At the touch of a button this was DIY at its core when at the time most samplers cost more than a four-bedroom house in Knightsbridge.

Quickly selling out in its original pressing, inexplicably their record label decided not to re-press, so an expanded cassette version called 'Scene In Mirage/Soundtracks' was re-released on the band's own Final Image label with an accompanying video. Here, Emotional Rescue's re-issue combines the best of both versions in a lovingly recreated sleeve taken from the original design templates.

Based around original members Roger Horberry and Andrew Hulme, OYC is now returning in its fourth incarnation with live shows and hopefully, new music to come. Watch the horizon.





…

Read more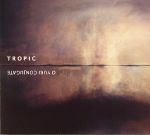 Cat: AATP 58CD. Rel: 25 Sep 17
Ambient/Drone
The Fate Of Less Valuable Animals (1994)

Darkness Was Here Yesterday (1995)
Items 1 to 3 of 3 on page 1 of 1