Items 1 to 3 of 3 on page 1 of 1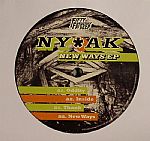 Cat: FFD 005. Rel: 27 Aug 14
Deep House
Oddity

Inside

Thank

New Ways
Played by:
Jonna (City Fly / Shadeleaf Music)
,
Beane the Noodler
,
Cyclonix
,
OOFT!
,
Aaron Dae (Razor-N-Tape)
,
The Revenge
,
Replika (Quintessentials)
,
Thatmanmonkz (Shadeleaf Music)
,
Lay-Far
,
Tooli (Local Talk / OMENA)
,
Frederick
,
Son Of Sound
,
Djs: Most Charted - Deep House
,
KS French
,
Nasty Boy
,
Voodoo Whiskey
,
6th Borough Project
,
Thomas wood
…

Read more
$8.83
SAVE 25%
in stock
$6.63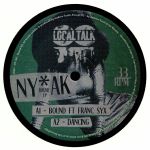 Cat: LT 082. Rel: 27 Feb 18
Deep House
Bound (feat Franc Syx) (7:17)

Dancing (7:32)

See More (6:34)

Sandwiches (feat Ian Blevins) (7:03)
Review: Local Talk bite down on a fresh batch of 2018 with new friend NY*AK. Building on his stately body of work on the likes of Paper, Karakul and Audio Parallax, the London artist runs the groove gamut flexing from silky filtered disco ("Bound") to woozy dusty soft-focus jacks ("Dancing") via fast lane foundation Detroit textures ("See More") and subaquatic, bubbling warped house ("Sandwiches") All shades and temperatures in check, it's a tasty start of the year for the ever on-point Swedish label.
…

Read more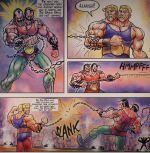 Cat: QS 002. Rel: 06 Jul 16
Deep House
S3A - "Antois Benime (Austral Parc)" (5:37)

Ponty Mython - "Lovin You Is A Pleasure" (5:44)

NY*AK - "Lovess" (7:38)

D-Ribeiro - "Mansa II" (5:18)
Review: Tongue in cheek comic crew Quartet Series drop their second various artist 12" and kicking off the release is a filter house/disco jam by French head S3A that's got Eddie C and Moodymann inspirations written all over it. Ponty Mython gets in on the marimbas with "Lovin You Is A Pleasure" while NY*AK throws down a chunky slow jam in "Lovess". Rotterdam cat D-Ribeiro then gets busy on the filter-werk and awkward (yet stomping) grooves in "Mansa II" - and check that artwork - boss!
…

Read more
Played by:
Jonna (City Fly / Shadeleaf Music)
,
Secret Reels
,
Aaron Dae (Razor-N-Tape)
,
Kisk
,
Monsieur Cedric (Serie Limitee)
,
PRECIOUS K
,
Neil Diablo
,
Roman Rauch
,
DJ ROCCA (Ajello, Erodiscotique)
,
Resident Advisor
,
Moony Me
,
Gnork
,
Ponty Mython
,
Loz Goddard
,
Shall Not Fade
,
Titonton Duvante (Residual)
,
Nachtbraker
,
Soultage
,
Vhyce
,
Tilman
,
Fouk
…

Read more
Items 1 to 3 of 3 on page 1 of 1