Items 1 to 3 of 3 on page 1 of 1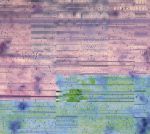 Cat: FUR 100CD. Rel: 02 Feb 16
Experimental/Electronic
Steppin' Stone

Polaris

Hyperboreal

Om

Be Well

The Rest Is Noise
Review: Having started his musical adventure in the mid-2000s as a maker of atmospheric techno, Manuel "Nuel" Fogliata switched focus in 2011 to deliver a debut album packed with odd downtempo shapes and crackling experimental electronics. This belated follow-up is, if anything, even more unusual, sitting somewhere between creeping drone textures, bleak industrial electronica, otherworldly ambience and dystopian white noise. There is flickering beauty to be found amongst the alien soundscapes - see the grandiose, sharpened drone of "Be Well", and the icy pulse of "Polaris" - but it's largely the more extreme moments that make the album such an intriguing listen.
…

Read more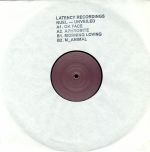 Cat: LTNC 006. Rel: 06 Apr 16
Techno
OK Face (4:23)

Aphrobite (6:09)

Morning Loving (5:27)

M_Animal (4:07)
Review: Fresh from delivering a fine album of experimental electronics for Further Records (the ambient leaning Hyperboreal), Manuel Fogliata pops up Parisian imprint Latency with a pleasingly varied four-tracker. As if to emphasize his techno roots, he begins with something big and heavy - the pulsating rhythm, fluttering deep space electronics and hypnotic dancefloor intensity of "OK Face". Fogliata further proves his techno credentials with the rather brilliant "Morning Loving", a decidedly picturesque chunk of ambient techno that's both danceable, and aesthetically pleasing. Elsewhere, he pauses for a breather via the delay-laden beauty of ambient cut "Aphrobite", and wanders into trippy modular synthesizer territory on the beat-less "M_Animal".
…

Read more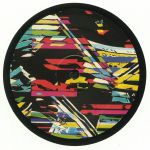 Cat: REPITCH 01LPEP1. Rel: 14 Feb 18
Techno
Pinch - "No Justice" (part 2) (4:40)

Ascion - "Getaway Highway" (4:13)

Nuel - "Biopunk" (4:43)

Galaxian - "Show Of Force" (7:19)

Drvg Cvltvre - "Dead & Gone" (6:29)
Items 1 to 3 of 3 on page 1 of 1