Items 1 to 3 of 3 on page 1 of 1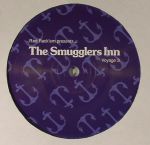 Cat: SMUGG 003. Rel: 31 Mar 16
Deep House
Cyclonix - "Mental By Rights" (5:49)

Jimi Oh - "Red Cow" (4:51)

Nubian Mindz - "Open House" (5:29)

Tommy Rawson - "Piano Pleasure" (6:03)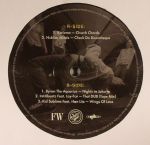 Cat: NBTWN 008. Rel: 15 Feb 17
Deep House
Karizma - "Church Chords" (7:12)

Nubian Mindz - "Check Da Discotheque" (6:26)

Byron The Aquarius - "Nights In Jakarta" (3:55)

Intr0beatz - "That DUB" (feat Lay-Far - Tape mix) (5:45)

Kid Sublime - "Wings Of Love" (feat Han Litz) (6:21)
Review: Set up as a continuation of their podcast back in 2008, this Russian label joins the dots between jazz various genres. Footwork House Jam no.1 is a homage to the global house culture and the eponymous Moscow-based club night in particular. The idea behind this compilation 'is to provide the fuel for house dance culture and house movement to expand further on' the label claims. Starting off on the A side with Baltimore legend Karizma and his jagged groove therapy session titled "Church Chords" there's more quality with Brit Nubian Mindz with the glitched out disco house of "Check Da Discotheque" which will contort you even more with its nifty beat repeat effects. On the flip is Intr0beatz with the sexy late night deep house of "That DUB" where he goes for that timeless formula of emotive chords, swing fuelled rhythms and sampled diva vocals to full effect.. but wait for that bassline to drop, like seriously! Finally, Dopeness Galore darling Jacob Otten aka Kid Sublime drops the soulful and life affirming broken beat nu-jazz experiment "Wings Of Love".
…

Read more
Played by:
Jonna (City Fly / Shadeleaf Music)
,
Ben Sims
,
Beane the Noodler
,
Red Rack'em/Hot Coins
,
Aaron Dae (Razor-N-Tape)
,
Aroop Roy
,
RUSTAM OSPANOFF.
,
Scrimshire
,
Armando Mendes
,
Thatmanmonkz (Shadeleaf Music)
,
Lay-Far
,
Monsieur Cedric (Serie Limitee)
,
Dj Caspa
,
Jason Hodges
,
Juno Recommends Deep House
,
Roman Rauch
,
Mr Beatnick
,
Gnork
,
25 Places
,
Dave Aju
,
Giles Dickerson
,
Cream Soda
,
Sean McCabe
…

Read more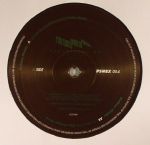 Cat: PSMEX 004. Rel: 21 Feb 17
Deep House
Somebody Else (Cavern Of Anti-Matter remix) (6:58)

Somebody Else (Sean O'Hagan remix) (9:46)
$10.23
SAVE 30%
in stock
$7.16
Items 1 to 3 of 3 on page 1 of 1