Items 1 to 3 of 3 on page 1 of 1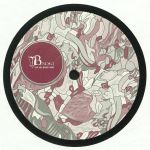 Cat: BONDAGE 12043. Rel: 17 Jan 18
Minimal/Tech House
Sascha Dive - "Bounce To That" (Movement mix) (7:21)

Tuccillo - "Auroris" (6:26)

NTFO - "Bottom To Top" (8:16)

James Dexter - "Got To Leave" (6:21)
Cat: DJEBEX 06.
Deep House
Descendants

Descendants (Djebali remix)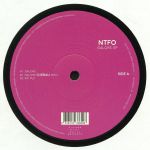 Cat: SNTPL 010. Rel: 16 Jan 18
Minimal/Tech House
Galore (7:47)

Galore (Djebali remix) (7:26)

Sin Plu (8:21)
Review: Romania's NTFO return to the Sintope Vinyl Series with their polished, well-angled house-techno hybrid sound, now an endless hit among certain club-faring crowds. The title tune "Galore" effortlessly pumps its rounded beats away to an angular percussion pattern which meanders into utter euphoria while, on the flipside, the one like Djebali rewires and retunes its minimalistic guise into something a little funkier, more bass-heavy, and altogether more dubwise. "Sin Plu" is nothing but a minimal tech rocker, slowly pulsing away within a sea of aqueous melodies surfacing from all corners of the arrangement. Supah-sonic!
…

Read more
Items 1 to 3 of 3 on page 1 of 1