Items 1 to 2 of 2 on page 1 of 1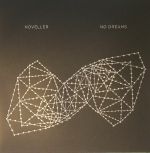 Fighting Sleep (1:47)

Mannahatta (8:54)

No Dreams (5:32)

Gathering The Elements (3:26)

Purchase (6:13)

Rue De Montmorency (3:51)

The Fright (6:25)

Outro (2:02)
Review: Guitar magician Sarah Lipstate excels in conjuring up altered states and hallucinatory soundscapes under the Noveller guise, warping her six string shapes into a hypnagogic spell that's as enchanting as it is exploratory. On 'No Dreams' she ventures further into new territory, adding synth textures to the mix whilst maintaining the otherworldly allure and radiant aura for which she's become known. Staking her claim here not only as one of the most inventive guitarists currently operating anywhere, yet also an artist reinventing ambience in her own warped yet enchanting image. Fans of Eno, My Bloody Valentine and Cliff Martinez alike, be advised.
…

Read more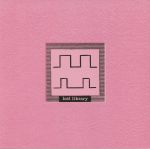 Cat: FIRE 480. Rel: 19 Sep 17
Coldwave/Synth
Jane Weaver - "I Feel It Starts Again" (feat Virginia Wing) (3:49)

Noveller - "The Thing" (4:04)

Death & Vanilla - "Moonshine" (2:59)
Review: British label Fire return with more retro antics. Virginias Wings perform a cover version of Suzanne Menzel's lost pop classic "It Starts Again" with Jane Weaver on vocals. Noveller Aka Brooklyn based Sarah Lipstate performs a rendition of John Carpenter's "The Thing" and Malmo based dream pop trio Death and Vanilla re-imagine Bert Janschs "Moonshine" on this first edition of the new Lost Library series: conceived by the label boss James Nicholls and designer Luke Drozd. Featuring new tracks from their acclaimed female fronted roster.
…

Read more
Items 1 to 2 of 2 on page 1 of 1