Items 1 to 3 of 3 on page 1 of 1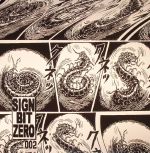 Cat: SBZ 002. Rel: 29 Sep 16
Coldwave/Synth
Blue Garden - "Red Jungle" (Wosto edit) (6:15)

Nocturnal Emissions - "Bite Them Back" (Wosto edit) (4:01)

Suicide Commando - "Nervous Breakdown" (Kilian Krings edit) (5:00)

SM Nurse - "Heimwerker" (Kilian Krings edit) (5:35)

New Asia - "Chant For Running" (Wosto edit) (4:11)

L'Eponge Synthetique - "Collection D'Ombres Subtiles" (Kilian Krings edit) (4:52)
Review: For German retroverts Sign Bit Zero, it's "all about the expression of hate, despair, pain, waste, destruction, tristesse and misanthropic in art and music!" and that's good enough for us, really! On offer here are five noisy reinterpretations of some serious industrial unclassics. Hamburg's Wosto (of Fallbeil) takes the razor to UK pioneers Nocturnal Emissions and the raw tonal energy of "Bite Them Back". Label boss Kilian Krings appears also, delivering an edit of vintage EBM classic "Nervous Breakdown" by Suicide Commando and also for short lived Dutch trio S.M. Nurse and their grinding minimal synth anthem "Heinwerker". Some great edits on here for the new industrialists.
…

Read more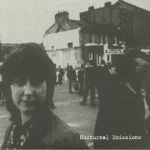 Cat: MNQ 102LP. Rel: 27 Nov 17
Experimental/Electronic
When Were You Last In Control Of Your Dreams & Aspirations? (4:13)

Down The Sink (4:09)

Infected (5:23)

Moss Side - The Erasure (4:34)

Sperm Count (4:26)

Herpes Virus Total State (3:27)

Demon Circuits Bloodbath (3:25)

Mechanical Induction (3:56)

Body Count (3:47)

Wee Wee Wee (4:07)

Ch'i Tor (3:41)

Suffering Stinks (5:17)

No Separation (3:41)

Going Under (3:59)

Metal Frames (5:34)

Effra Barricade (4:03)

Power Of Love (aka Bring Power To Its Knees) (5:00)

Song In My Heart (3:30)

Never Give Up (4:55)

Clear Bells (2:56)

Vegetation Flesh (3:22)

Fire Walk (2:58)
Review: It's an arduous affair to even begin getting a grasp on Nocturnal Emissions. The one-man show, led by the legendary Nigel Ayers and, through the years, supported by other artists like Daniel Ayers and Caroline K, has been a pillar of the UK industrial scene since 1980. Yes, the year where it all went pear-shaped. Thankfully, we're talking about an innovator here, and the Mannequin knows that; it's no surprise that they've asked him to compile a monster release, stretched across four sides of wax, and this is the go-to release if you've been keen on getting hold of Ayers' music. Remastered and carefully presented, this is the perfect foray into the man's activities over the foundational years of British industrial thrash. Much like the work of pioneers like Throbbing Gristle, this guy saw into the future, and has easily constructed the most timeless noise music around.
…

Read more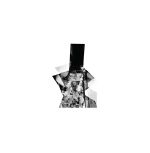 Cat: CY 006 . Rel: 08 May 17
Industrial/Noise
Penelope's Fiance - "Untitled (15)" (2:15)

Nocturnal Emissions - "Even The Good Times Are Bad" (U-202's Always Having A Bad Time mix) (5:20)

Torrent - "EXE 2 Blueprint" (6:31)

Nocturnal Emissions - "Demon Circuits Bloodbath (1983)" (3:23)

Nocturnal Emissions - "Even The Good Times Are Bad (1983)" (4:33)

Innyster - "Todis" (6:08)
Review: Contort Yourself reaches its sixth installment with yet another era spanning gathering of post-punk and industrial oddities for the most deviant of dancefloors to digest. In the contemporary corner we have Penelope's Fiance, a promising industrial artist from Greece. Meanwhile on the B-side, Nigel Ayers as Nocturnal Emissions takes us back to 1983 with the utterly chilling "Demon Circuits Bloodbath" and "Even The Good Times Are Bad". L.I.E.S boss Ron Morelli steps up as U202 to remix "Even The Good Times Are Bad" as a death march of malevolent percussion.
…

Read more
$8.77
SAVE 25%
in stock
$6.58
Items 1 to 3 of 3 on page 1 of 1