Artists
Items 1 to 3 of 3 on page 1 of 1
Cat: U2X 059. Rel: 23 Feb 15
Deep House
Saturday

Spacebabies Mixture One

Descendant

This One
Review: U2XProductions of Detroit presents "Descendant" - by Niko Marks. Phenomenal music containing all the elements of a great dance record with a remix of "This One", originally recorded and written by Herschel Boone (background singer for Kid Rock) and Lavelle More. This amazing EP also features "Spacebabies Mixture One" - first released on "Through Time and Culture" (LP) and "Saturday" which debuted on the "Disclosure" (LP) by Niko Marks.


…

Read more
$7.26
SAVE 60%
in stock
$2.90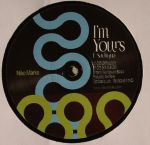 Cat: U2X 060. Rel: 27 Jul 15
Deep House
I'm Yours (Original mix) (5:39)

I'm Yours (Like Heaven mix) (6:16)

I'm Yours (Yard Pawty mix) (5:24)

I'm Yours (It's Okay mix) (6:10)
Review: U2XProductions presents, "I'm Yours" - written by Niko Marks and featured artist, Sadiqua. Niko expresses true Detroit deepness while allowing room for a sultry female vocal to carry a bit of melody throughout each mix. A1 starts off low tempo and very dance friendly while B1 delivers a very funky baseline and leans to a more aggressive beat. B2 gets really deep and plays down to a minimal pulse. This release is a definite Dj record with smooth and rich grooves that will make a great fit into your playlists!
…

Read more
$7.26
SAVE 60%
in stock
$2.90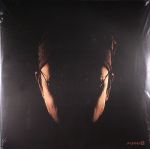 Cat: PLE 653781. Rel: 13 Feb 17
Deep House
Crank Shaft (6:29)

Day Of Knowing (remix) (5:12)

Day Of Knowing (5:40)

Elle Est Une Danseuse A Minuit (5:42)

Many Other Places (5:40)

Saint Antonio (4:43)

Soul Meter (5:09)

This One (Keep Coming mix) (6:52)

Thrill Of The Chase (6:02)
Items 1 to 3 of 3 on page 1 of 1