Items 1 to 3 of 3 on page 1 of 1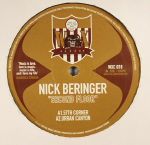 Cat: WXC 18. Rel: 13 Jul 16
Deep House
57th Corner (6:43)

Urban Canyon (7:07)

Rotation (6:39)

Reifenrittberger (5:31)

Sylvia Is Blessed (6:43)
Review: Since making his debut on Wax Classic back in 2012, Nick Beringer has been label surfing, delivering high quality deep house for the likes of Skylax, Made Fresh Daily and, most recently, Taverna Tracks. Second Floor marks his return to Wax Classic, and includes a quintet of impressive cuts. The woozy chords, rolling grooves and chunky analogue bass of "57th Corner" kicks things off, before the Berlin-based producer goes all DJ Sneak with the bombastic beats, dubbed-out chords and acid bass of "Urban Canyon". Flip for the smooth, bass-heavy swing of "Rotation", the pitched-down, Adriatic afternoon laziness of "Reifenrittberger", and the sun-kissed soulfulness of "Sylvia Is Blessed".
…

Read more
Cat: KK 01. Rel: 21 Sep 16
Minimal/Tech House
Brija (6:15)

Brija (Lopaski remix) (7:08)

DTC (6:40)

Kruf (6:11)
Review: Kase Kool main man out of Berlin Nick Beringer returns, inaugurating new imprint KK. Starting out in style with the kickin' deep groove of "Brija", he then serves up a nice remix of it by Lopaski; his version takes the track down a nice micro-house route that will appeal to fans of Lowris or Spacetravel. On the flip, there's the rather dubby and hypnotic "DTC" with an emphasis on moody elements and a strong bassline while "Kruf" closes the EP out just nicely on this rolling and groovy tech house journey.
…

Read more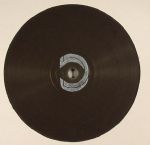 Cat: CC 02. Rel: 31 May 16
Techno
Tecture - "Rebirth" (6:38)

Steve Martin - "Save Deez Nuts" (6:59)

Nick Beringer - "XQS" (6:38)

Ed Herbst - "Modernist Melancholia" (6:10)
Review: Certain Circles come through with an utterly reliable set of tech-house pulverisers, and you can rest assured that you'll get your fill of boom-tiss with these four house nuggets. Tecture drop heavy 4/4 pounce surrounded by gnarly sonics on "Rebirth", whereas "Save Dezz Nuts" by Steve Martin is deeper, more low-key and a little eerie around the edges. Nick Beringer returns after his debut on 001 and drops a dubby floor joint by the name of "XQS", followed swiftly by Ed Herbst and the beat-heavy, percussion-minimalistic "Modern Melancholia".
…

Read more
Items 1 to 3 of 3 on page 1 of 1