Items 1 to 2 of 2 on page 1 of 1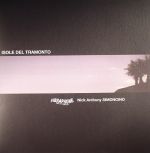 Cat: VIBR 004. Rel: 13 Jun 16
Deep House
Isole Del Tramonto

Cecilia A Roma

Mediterraneo

L'isola Misteriosa
Review: For the first time VIBRAPHONE RECORDS is releasing a record by an artist other than THE TRUE UNDERGROUND SOUND OF ROME. For such an exclusive event there could have not been a better choice than Italian DJ/PRODUCER, Nick Anthony SIMONCINO. For the production of this record, ISOLE DEL TRAMONTO (Sunset Islands) Simoncino uses a selection of strictly old school analog synthesizers, and drum machines, which takes you on a charming magical journey through the Mediterranean Sea with pulsating minimal deep bass lines, oneiric harmonic textures, exotic tom tom patterns, hypnotic sexy and catchy grove beats. ISOLE DEL TRAMONTO is a record that connects and combines the essential elements and spirit of deep house music along with providing its visionary future...
…

Read more
Played by:
Tomi Chair
,
Tr One
,
Nathaniel Jay (Love Notes)
,
ALEJANDRO aka NERVOUZ BOY
,
Kid Who
,
FabioDellaTorre (Minimono/Bosconi)
,
Nick Anthony Simoncino
,
Juno Recommends Deep House
,
Earth Trax
,
Fabio Monesi (Wilson Records)
,
Adam Shelton
,
Joe Drive
,
Last Mood
,
Antonio Zuza (IMOGEN RECORDINGS)
,
25 Places
,
Steve Murphy
,
Dj Octopus
…

Read more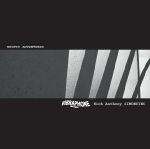 Cat: VIBR 012. Rel: 12 Mar 18
Techno
Mystic Adventures

Righteous Rule

New Found Love

Alba Techno

Addis Abba

Galactic Devotion

RX5 Theory

Submit To The Beast

Bad Boy Dance
Review: Having previously appeared on Vibraphone with the Isole Del Tramonto 12" back in 2016, Nick Anthony Simoncino returns to the perennial Italian deep house label with a full album, his fourth following previous turns on Thug, Mathematic and Creme Organization. As you would expect, Mystic Adventures is a masterclass of classic drum machines and synthesisers, loaded with the passion and mystery that Simoncino has always managed to imbue his music with. The highlights are too many to list - if you're familiar with his other work, then Simoncino has everything you need on this LP. If you're not already wise, these nine new tracks are a wonderful introduction.
…

Read more
Items 1 to 2 of 2 on page 1 of 1