Items 1 to 3 of 3 on page 1 of 1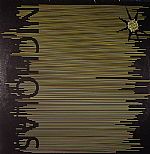 Cat: ST 022. Rel: 25 Feb 02
Funky/Club House
The Cruise (Sebastien Leger Last Resort version)

The Cruise (Drexxel Paradisiaque version)

The Cruise (DJ Nekbath Diggy mix)

The Touch Of Your Hand (original mix)

The Touch Of Your Hand (Fab G Snake Eyes version)

The Touch Of Your Hand (Demon The Storm remix)
FORTHCOMING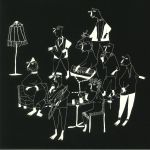 Cat: CHURCH 011LP. Rel: 10 Nov 17
Deep House
Lonnie's Reprise

Dahlia

Rara Lake

The Answer

Resolution (feat Paul cut)

Black Juniper (feat Paul cut)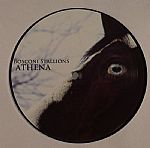 Cat: BOSCONI 025. Rel: 24 Jun 13
Deep House
The Oliverwho Factory - "Mind Free"

Nick Anthony Simoncino - "Tramonto Techno"

Nicholas - "From Somewhere Else"

Ennio Colaci - "Hinterland"
Review: The latest offering from the Bosconi camp as part of their Stallions series sees a solid record featuring The Oliverwho Factory, Nick Anthony Simoncino, Nicholas and label regular Ennio Colaci. First up The Oliverwho crew, who keep up their keenly paced tempos and driving beats and work a delicious amount of 303 in their "Mind Free" jam. Simoncino heads into softer climes, following Larry Heard's lead towards cascading melodies and harmonizing arpeggios except with a cheeky Italian force of will underneath it all. Nicholas is in a more restrained and grooving deep house mood with plenty of reverb and delay in the offing for a quintessential dub techno chord, and Ennio Colaci is equally strung out with the shimmering tones of his own "Hinterland".
…

Read more
Items 1 to 3 of 3 on page 1 of 1