Items 1 to 2 of 2 on page 1 of 1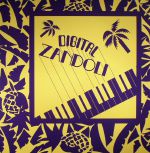 Cat: HS 153VL. Rel: 25 Jul 16
International
Groovy Tijan - "Mwoin Ka Songe" (4:57)

Pierre-Edouard Decimus - "Devenn" (3:49)

Ramon Pyrme/Jean Claude Cornely - "Vacance Union" (4:49)

Zanma - "Poutchi" (4:47)

Swanha Desvarieux - "Nou Ke Sa Enmew" (4:06)

The Group NSI - "Mande Moin On Lajan, Pa Mande Za Fe An Moin" (3:43)

OREA - "Biguine Inferno" (4:49)

Milton - "Mizik Nou" (4:49)

Selekta - "Fle Pou'W" (3:59)

Meliza - "Anrage" (4:35)

Acayouman - "Si Ou Ladje Moin" (4:00)

Eddy LA Viny - "Indiano" (3:38)
Review: Here's yet another rare '80s compilation with even more deep cuts than the last. Where do they find them all? Heavenly Sweetness clearly know but they ain't telling! They are showing though, and here on Digital Zandoli they reveal 12 newly discovered disco, boogie and zouk tracks recorded about 30 years ago in the West Indies. We're clearly spoilt for choice on this record, but highlights include the synthetic sea breeze grooves of Puzzle Pulsion's "Mwoin Ka Songe", the mellow Afro grooves of Zanman's "Poutchi" and the abstract body music via a sandy beach vibes of OR EA's "Biguine Inferno".
…

Read more
Played by:
Balearic Gabba Sound System
,
Dj N◉va ▶ Rodon FM 95
,
AfroBase (Radio Chart)
,
Dom Servini
,
Dreems
,
Cedric Woo
,
Mr Webster
,
Lexis (Music Is My Sanctuary)
,
Marcel Vogel
,
Dj soFa
,
Disco Tech (DiscoDat)
,
Guilhem Monin
,
Paul Raffaele
,
Roberto from Toronto
,
Admin
,
Hugo Mendez
,
Alan Dente
,
Tomasz Guiddo
,
Juno Recommends International
,
Miskotom
…

Read more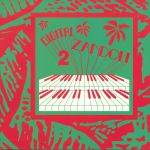 Cat: HS 169VL. Rel: 24 Oct 17
International
Coco & Fabert - "Ban Di Fwan" (4:35)

Wach´da - "Confrontation" (instrumental) (3:23)

Michel Alibo - "Pou Jaloux" (3:59)

Osmose - "Melodi" (3:48)

Juliane - "Blanc E Noir" (instrumental) (4:22)

Champagn' - "L' Anmou Aw" (5:35)

Jo Star - "Demare Mwen" (5:25)

Alex Rosa - "Sistem" (4:03)

Patrick Nuissier - "Pou Qui Ca" (6:35)

Vik'In - "Tension La Ka Monte" (4:50)

Joyeux De Cocotier - "Pina Colada Coco Loco" (6:10)

Djeminay - "Sun Plash" (2:52)
Review: Ahhh, bien sur! Julien Achard and Nicholas Skliris return to Heavenly Sweetness to provide our shelves with the second chapter of the Digital Zandoli series, a wonderful dynasty of contemporary dance music from every corner of the world. Much like the first edition, which flew off our floors in absolutely no time, you'll be lucky to find this music anywhere else but righ here - these two work hard to dig out the very best of what the rest of the globe has to offer. More to the point, you'll find it even harder to find dance music as lush and tropical as this gear, a bubby assortment of dance tracks ranging from house to soul and dancehall. Bliss.
…

Read more
Items 1 to 2 of 2 on page 1 of 1