Artists
Items 1 to 2 of 2 on page 1 of 1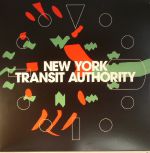 Cat: LOB 010. Rel: 09 Mar 15
Bass
Brooklyn Underground (4:07)

Dinner & Corsica (6:22)
Review: Mensah returns to Lobster Boy with more heavyweight jams under the New York Transit Authority name. Up top "Brooklyn Underground" veers into classic electro territory as crisp 808 programming meets metallic bass tones reminiscent of Radioactiveman at his most futuristic and alien. The superbly titled "Dinner & Corsica" heads down a much darker path as Mensah shows his skills at punchy acid house with a bassline that does all the talking and the kick/snare struts that do all the listening. Dark room, dubby and seriously dangerous stuff from Lobster Boy!
…

Read more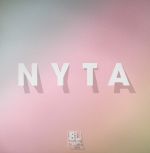 Cat: LOB 031. Rel: 17 Oct 16
Bass
4DC (4:24)

Two Know (8:27)
Review: NYTA knows what time it is: "4DC" is straight out of the book of EZ with its steel drum hook and insatiable two-step momentum. Pure London groove magic with all the right sass and drive, it captures the essence of UKG to its core. "Two Know" plays the consummate contrast with a sorrowful twang to the bass that sits somewhere between Justin Martin and Booka Shade. Not a bad place to be.
…

Read more
Items 1 to 2 of 2 on page 1 of 1