Items 1 to 2 of 2 on page 1 of 1
Cat: WOC 003. Rel: 07 Jun 17
Drum And Bass
NC-17 & The Voss - "Scanners" (4:40)

NC-17 & Saxxon - "King Of Bronx" (4:08)

NC-17 - "Kubrickville" (5:15)
Review: This three-track assault boasts more dancefloor destroyers from the Weapons of Choice camp, this time via sharp-shooting twosome NC-17. On the A-side they're joined by like-minded battlefield lieutenant The Voss, who helps the duo turn "Scanners" into a fiendishly dark, fuzzy, stomping and weighty fusion of skittish D&B breakbeats, thrusting electronics and hushed vocal samples. Norfolk-based producer Saxxon lends a hand on B1 "King of Bronx", a punchy, hot-stepping workout full of mind-altering sub-bass, fizzing percussion fills and cut-up vocal samples. Finally, they pay tribute to Stanley Kubrick in the only way they know how on "Kubrickville", an all-out assault on the senses that's as dystopian as they come.
…

Read more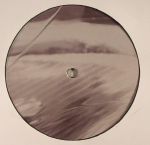 Cat: TT 001. Rel: 15 Nov 16
Techno
Hakim Murphy & Christopher Rau - "Floorz Hop" (6:14)

Hakim Murphy & Christopher Rau - "Again Agin" (6:48)

NC 17 - "Gasoline Or Dettol" (6:46)

Mezigue & Christopher Rau - "Honk For Peace" (3:08)
Review: In support of the joys of teamwork, Smallville regular Christopher Rau has launched Totally Together, a new label committed to releasing collaborations between producers. He handles the first 12" himself, joining forces with a succession of artists across four fine tracks. The A-side boasts two hook-ups with Chicago's Hakim Murphy; the sweaty, jackin' drum machine beats and wayward electronics of "Floorz Hop", and the bass-heavy deep house wooziness of "Again Agin" [sic]. On the flip, Rau joins forces with Nathan Jonson as NC 17, delivering the ghetto-house influenced Chi-town bump of "Gasoline or Dettol" (think winding synth horns, crunchy drum machine handclaps and throbbing sub-bass), before laying down the ultra-deep, ultra-melodious "Carrier" alongside Mezigue.
…

Read more
Items 1 to 2 of 2 on page 1 of 1