Items 1 to 2 of 2 on page 1 of 1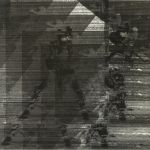 Cat: STEALTHMISSION 002. Rel: 31 Oct 16
Techno
Naked Eye People - "Short Distance" (5:59)

Barrow Boy - "BTB" (Demo mix) (4:39)

Bobby Durst - "Shape Shifting" (5:17)

Mike Storm - "Dark Sight" (Sims JFF edit) (5:02)
Review: Having first surfaced last year with their first various artists release featuring the dearly departed Andreas Gehm, the Stealth Mission label is back with another four-strong salvo of no-nonsense acid, electro and techno. Naked Eye People kicks off proceedings with the punishing jacker "Short Distance" before Barrow Boy whips up a perfect slice of malevolent 303 mischief on "BTB (Demo Mix)". On the B side there's space for a little more reflection with the spacious pings of Bobby Durst's "Shape Shifting" before Mike Storm turns the heat back up on the delightfully unhinged "Dark Sight (Sims JFF Edit)".
…

Read more
$9.12
SAVE 30%
in stock
$6.39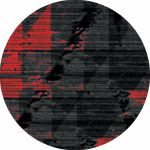 Cat: STEALTHMISSION 003. Rel: 26 Feb 18
Techno
Naked Eye People - "Jungle Acid"

K'Alexi Shelby - "That Old Chicago" (Sims JFF edit)

Scott Franka - "Francine" (Acid mix)

Barrow Boy - "Shacid"
Review: Stealth Mission has a rugged, old skool approach to acid techno that makes it seriously potent material for those who like their parties dark and nasty. The likes of Andreas Gehm (RIP) and Mark Ambrose have appeared on the label before, and now there's a third selection of scuffed and scraped warehouse belters to feast your ears on. Naked Eye People are back once again with an understated breakbeat roll and a devilish 303 line on "Jungle Acid," while K'Alexi Shelby takes no prisoners on the brittle drum jacker "That Old Chicago." Scott Franka's "Francine" is a surprisingly emotive but no less gritty acid trip, and then Barrow Boy ramps up the intensity with squelchy techno beast "Shacid."
…

Read more
Items 1 to 2 of 2 on page 1 of 1