Artists
Items 1 to 3 of 3 on page 1 of 1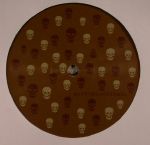 Cat: QUINTESSE 50. Rel: 26 Sep 16
Deep House
Mat Chiavaroli - "Breakfast At Mat's Bar" (7:00)

Nachtbraker - "Bronco" (6:34)

Ponty Mython - "Grooff Machine" (7:23)

Soul Of Hex - "Body Shine" (6:02)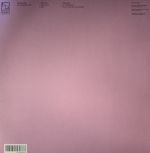 Cat: HEIST 011. Rel: 06 Jul 15
Deep House
Dark Roast (6:22)

Gurl (6:05)

Le Troubadour (7:11)

You're Out Of Your Element (7:02)
Review: Following a recent outing on Hudd Traxx, Dutch DJ/producer Nachtbraker returns to Detroit Swindle's Heist Recordings with four more chunks of floor-friendly deep house. There's much to admire throughout, from the squidgy basslines, relentless cymbals and floatation tank chords of "Dark Roast", to the loose-limbed, triple-beat-goes-jazz flex of the wonderfully fluid title track. The eyes-closed chords, intricate melodies and undulating acid lines of the smoother "Gurl" impress, as does "You're Out of Your Element", a warm, rich and jazzy homage to Detroit deep house blessed with all manner of aural Motor City trademarks.
…

Read more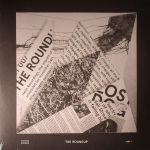 Cat: HEIST 007. Rel: 08 Dec 14
Deep House
The Organ Grinder - "Changes All The Time" (Detroit Swindle remix)

Detroit Swindle - "The Break Up" (Max Graef remix)

Nachtbraker - "Bluebottle" (Frits Wentink remix)

Max Graef & Andy Hart - "Jungle" (Nachtbraker remix)

Frits Wentink - "Schrewd" (The Organ Grinder remix)
Review: This deluxe 12" and 10" package is the first in what Detroit Swindle promise will be an annual occurrence - a "family remix EP", where members of the Heist Recordings roster rework label releases from the previous 12 months. It's a neat idea, and one that's undoubtedly resulted in some killer material. The Organ Grinder's surging, heavily percussive rework of Frits Wentik's "Schrewd" is particularly heavy, though it is Max Graef's loose, soulful, groovy and sample-heavy reinterpretation of Detroit Swindle's "The Break Up" is probably the standout. That said, there's plenty to cheer elsewhere, not least Nachtbraker's cowbell-laden, acid house-meets-nu-disco version of Max Graef and Andy Hart's "Jungle".
…

Read more
Played by:
Ben Sims
,
Jimpster
,
Reece Johnson (Roots for Bloom)
,
Kraak & Smaak
,
Secret Reels
,
Mark Johnson Bournemouth
,
Replika (Quintessentials)
,
Tooli (Local Talk / OMENA)
,
Brothers' Vibe
,
PRECIOUS K
,
Jason Hodges
,
Arturo Garces
,
The Legendary 1979 Orchestra
,
Djs: Most Charted - Deep House
,
Detroit Swindle
,
Kito Jempere
,
Titonton Duvante (Residual)
,
Black Loops
,
Munk
,
Borrowed Identity
…

Read more
Items 1 to 3 of 3 on page 1 of 1