Items 1 to 3 of 3 on page 1 of 1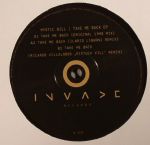 Cat: INV 008. Rel: 04 Dec 15
Minimal/Tech House
Take Me Back (original 1990 mix) (6:13)

Take Me Back (Ilario Liburni remix) (9:49)

Take Me Back (Ricardo Villalobos Mistuck Vill remix) (9:53)
Review: 1990 acid house classic "Take Me Back" by Miami producer William Torres gets a reissue on Belgian imprint Invade. The original 303 banger is featured of course, in all its squelchy, snappy and downright epic glory, but it's the remixes which are definitely most curious. The remix by label boss Ilario Liburni is a deep, druggy and bumping remix for modern dancefloors of the 9AM variety. On the flip the Ricardo Villalobos "Mistuck Mil remix" typically clocks in at just under ten minutes and is a pleasure to listen to in its entirety. He brings back the acid sounds of the original in a more restrained capacity over a tough 808 rhythm pattern, plus trippier vocals than the original.
…

Read more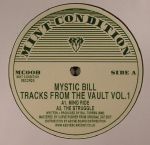 Cat: MC 008. Rel: 05 May 17
Deep House
Mind Ride (7:08)

The Struggle (6:27)

Jazz In Space (7:05)

Late Night At The Music Box (6:10)
Review: Mint Condition's latest trip into vintage house territory comes from Mystic Bill, the Chicago-based Floridian whose produced some of the finest Windy City house of the late 1990s. Classics From The Vault Vol. 1 first appeared on Relief Records back in 1997, and has recently become something of a sought-after 12". Naturally, it's stood the test of time rather well. "Mind Ride" is a thumping blend of Ghetto-house drums, relentless electronic tweakery and psychedelic intent, while "The Struggle" tiptoes the fine line between jacking hypnotism and trippy, late night eccentricity. Flip for the loopy, proto-boompty warmth of "Jazz In Space", where synth horns tumble down over and snappy drum machine groove, and the rolling deep house exoticism of "Late Night At The Music Box".
…

Read more
Cat: PHY 001. Rel: 17 Nov 17
Techno
The Key To Knowledge (9:39)

Power Of The Spirit World (6:20)

Time Passage (8:09)
Items 1 to 3 of 3 on page 1 of 1