Items 1 to 3 of 3 on page 1 of 1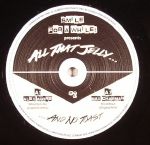 Cat: ATJ 001. Rel: 01 Aug 16
Deep House
Alex Agore - "What Did I Do" (Lowtone remix))

Max Chapman - "Breakdown"

Oleg Poliakov - "Windy Thoughts"

Mutenoise - "Jazzve"
Review: All that jelly and no toast - like when you find a bomb tune that's unavailable on 12". The new sublabel of Smile for a While is exactly about this. Clubby House Music by well-established producers as well as from lesser-known guys. French guy Alex Agore opens the EP with the Lowtone remix of "What Did I Do" - cut-up Garage House to the maxx. Max Chapman from London delivers another belter; a bassline-driven organ House tune with a minimalistic but very effective set-up. Oleg Poliakov - aka SKAT and one of the guys behind Circus Company - comes up with a sublime but powerful Tech House tune, in the original sense of the genre name. "Jazzve" is a tune by Russian producer Mutenoise. It's maybe the most original, innovative tune on this EP. Full of surprises and cutting-edge elements - hard to compare to anything else around these days.
…

Read more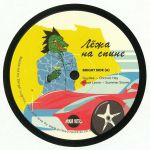 Cat: MNRV 001. Rel: 20 Dec 17
Deep House
Guydee - "Chronic Hey" (5:43)

Black Lenin - "Summer Storm" (6:53)

Darran P - "Regrets" (7:11)

Mutenoise - "Mystical Path" (5:41)
Review: Three Russians and a Brit inaugurate new imprint Minor Notes Recordings. According to the label, the A side is considered a 'bright side' with twilight feels and ideal for warm-up sessions. This features label boss Guydee with the neon-lit classic house of "Chronic Hey" and DJ/bass player Anton Lymarev aka Black Lenin with the funked up disco loops of "Summer Storm". Then, turn over for the 'dark side' to go deeper with your dancefloor courtesy of Darran Pownall with the ultra-deep and emotive late night groove of "Regrets" which has a modern lo-fi feel while at the same time channelling the early vibes of Windy City imprints like Alleviated. Finally, Siberian producer Mutenoise saves the best for last on the dubby and hypnotic affair "Mystical Path" calling to mind the work of Roger Gerressen or Samuel Andre Madsen. Solid gear across all four tracks and highly recommended.
…

Read more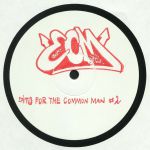 Cat: ECM 02. Rel: 25 Jan 18
Disco/Nu-Disco
Phonk D - "Lights Of Darkness" (5:11)

Mr Fonk - "Flesh In The Nite" (7:10)

MuteNoise - "Good Night" (7:31)

Aussteiger & Tropical Dandy - "Nightstyle" (5:07)
Items 1 to 3 of 3 on page 1 of 1