Artists
Items 1 to 2 of 2 on page 1 of 1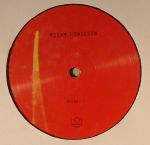 Cat: FUR 056. Rel: 31 Aug 15
Techno
Spiral 7 (10:44)

Spiral 4 (6:00)

Spiral 3 (8:20)
Review: With this EP on Seattle-based Further Records, Mosam Howieson effortlessly joins the dots between creeping ambience, intergalactic IDM, and the growling intensity of experimental techno. For the most part, it's a becalmed concoction, with "Spiral 3", in particular, showcasing the kind of immersive, quietly dreamy ambience that takes great influence from the mixed-down rhythms and heavy bass of dub techno. "Spiral 4" is, if anything, even more inspired, with bubbling rhythms underpinning Howieson's impeccable chords and subtle melodies. Best of all, though, is "Spiral 7", which is blessed with the kind of intense melancholy that both stirs the emotions and demands repeat listens. Impressive stuff, all told.
…

Read more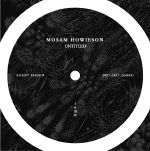 Untitled
(140g smokey transparent grey vinyl 12" (limited to 300 copies))
Cat: SSX 03. Rel: 29 May 17
Techno
I (5:16)

II (5:34)

III (6:18)

IV (3:57)
Review: Canadian label Silent Season continues its mission to marry modern electronic music processes with the ancient nature of the label's base on Vancouver Island, this time turning to Mosam Howieson to deliver a four track EP of ambient techno experimentation. The Melbourne-based artist has a unique approach that should appeal to lovers of heavyweight bass pressure and subtle, moody cinematics, not least on opening track "I". There's a submerged acid throb to "Ii", but only after time spent lingering in a beatless reverie. Loaded with surprises at every turn, this record has a lot of depth that should it rewarding faithful listeners for a long time to come.
…

Read more
Items 1 to 2 of 2 on page 1 of 1