Items 1 to 3 of 3 on page 1 of 1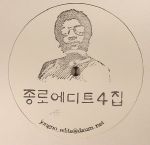 Cat: JNE 04. Rel: 31 May 17
Disco/Nu-Disco
Heavenly Me (edit) (6:50)

No One Knows (edit) (5:56)
Review: Jongno Edits are back with their fourth release and they got two tracks of pure Korean groove, by editing wizard Mori Ra. Side A is "Heavenly Me" (edit) which is a boogie banger that embraces all the elements of the top tunes of that era: strong drum beat, slappy bass synth and a violin break down. On the flip, there's "No One Knows" (edit) which is your perfect sunset balearic cut for this summer. The lush bell melodies perfectly match the suave voices so prepare your ascension to the clouds accompanied by delayed organs and acoustic guitar 'where Jeju becomes Ibiza'.
…

Read more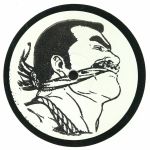 Cat: CRDA 004. Rel: 21 May 18
Disco/Nu-Disco
Track 1 (10:13)

Track 2 (6:25)

Track 3 (5:35)
Review: Discodromo's playfully titled CockRing d'Amore edit series hits its fourth chapter with three hypnotic, transcendental edits from respected Osaka groove sculptor and selector Mori Ra. Three unnamed tracks, the focus should be strictly on the soul at play... The sweeping cinematica and narrative of "Track 1", the glistening cascades and layered vibraphone elements of "Track 2" and the lolloping, Nordic-feeling chugger finale. Chimes, electric bass and distant fiddles a-go-go, it's another singular trip from both Mori and a highly limited dispatch from CockTail d'Amore.
…

Read more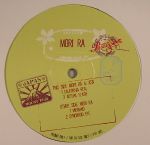 Cat: PTP 005. Rel: 14 Jul 16
Disco/Nu-Disco
Mori Ra & ASN - "California Real" (5:44)

Mori Ra & ASN - "Actual Flash" (5:10)

Mori Ra - "Mermaid" (8:20)

Mori Ra - "Synchroid Eye" (4:54)
Review: Osaka's champion selector and groove doyen Mori Ra makes his PTP debut with four lavish helpings of synth-splashed disco. Side A sees him teaming up with fellow Macadam Mambo mate ASN with two almost Norwegian-sounding lessons in cosmic synth funk as "California Real" is straight up boogie and "Actual Flash" fuses far-away strings and close-up synth squiggles. Meanwhile side B sees Mori go solo with two more slightly esoteric cuts: "Mermaid" is duffle-coated drama where the operatics and soothing harmonies are under the pressure of sub aquatic textures and "Synchroid Eye" takes us right down into dreamland with its swooning strings and faraway vocal cries. Bliss.
…

Read more
Items 1 to 3 of 3 on page 1 of 1