Items 1 to 3 of 3 on page 1 of 1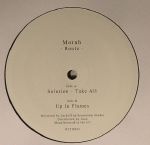 Route
(140 gram vinyl 12")
Cat: RTTD 002. Rel: 12 Oct 15
Techno
Solution (7:21)

Take All (5:41)

Up In Flames (8:55)
Review: For the second release on her Return To Disorder label, Helena Hauff taps into the dark underbelly of the Athens techno scene and presents the undoubted talents of Greek producer Morah. A resident at Athens party Phormix, Morah has clearly been crafting his productions skills in private for some time as this three track 12" is a powerful display of techno at its dankest. "Solution" sets the tone, dipping into gnarled acid electro that seems to teeter on the brink of all out chaos with fellow A-side track "Take All" similarly nasty. Morah gets a chance to show his more experimental side with "Up In Flames", a scorched exercise in freeform electronics with some particularly haunting vocals.
…

Read more
FORTHCOMING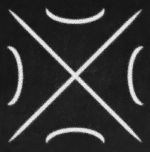 Cat: MA 12. Rel: 06 Nov 17
Techno
Voltage#1

Voltage#2

Voltage#3

Voltage#3 (Vapauteen remix)
Review: [MA12] Morah - Voltage EP
The twelfth Modal Analysis release brings Athens based Morah to the frontline of the label's roster, along with the New York based, Vapauteen on the remix duties. Voltage EP carries 3 original tracks by the Greek electronic music producer, along with a very special reintrpretation by the American artist, also known as Shawn O'Sullivan. Aesthetics vary from slow and hypnotic rhythms to driving EBM riffs and harshly distorted percussions. Morah approaches the sound of Modal Analysis while maintaining his distinct charachter as a producer, using here field recordings and processed vocals.





…

Read more
Items 1 to 3 of 3 on page 1 of 1