Artists
Items 1 to 3 of 3 on page 1 of 1
Cat: RTTD 010. Rel: 26 Mar 18
Techno
LFT - "Flare"

Marc Ash - "Beirut Calling"

Morah - "Cold Water In My Glass"

Helena Hauff - "Sloe"
Review: Just what you needed. L.F.T., Marc Ash, Morah and Helena Hauff are combining forces to pollute the world with a little bit more banging industrial techno!





…

Read more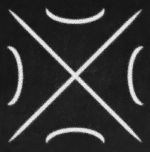 Cat: MA 12. Rel: 15 Jan 18
Techno
Voltage#1

Voltage#2

Voltage#3

Voltage#3 (Vapauteen remix)
Review: Modal Analysis continues its unrelenting march towards the darkest territory in the electro landscape with this deadly 12" from Morah, which wastes no time in laying waste to the good vibes with the sinister stomp of "Voltage#1". The second track pumps up the rhythm section and lays down a sidewinder of a synth line that smacks of understated rave perfection, and it's that same synth that courses through the marginally more hypnotic "Voltage#3". Vapauteen offers up a remix of "Voltage#3" that slows the original right down and works a kind of mechanical tropicalia into the bones of the original.
…

Read more
Items 1 to 3 of 3 on page 1 of 1