Items 1 to 3 of 3 on page 1 of 1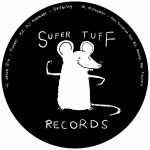 Vol 1
(180 gram vinyl 12")
Cat: ST 001. Rel: 04 Sep 17
Deep House
Jesse Bru - "Futaki"

DJ Aakmael - "Offering"

M Vaughan - "Reel Recognize Reel"

Moony Me - "Taurora"
Review: Super Tuff makes an impressive debut straight out of Brooklyn with M. Vaughan at the helm, and it looks like high grade deep house is on the menu judging by the quality spread across this first 12". Jesse Bru is up first with the steady cruising "Futaki", featuring a great speech by Tom Waits about crooked trees. DJ Aakmael gets into a bouncier concoction on "Offering", and then it's down to label boss Vaughan to push an agenda of tough NYC flavoured grooves splashed with dusty soul and jazz tones in an utterly infectious style. Moony Me then finishes off the EP with an acid track that features swooning strings and some deft drum play.
…

Read more
Played by:
Vincent Inc
,
Replika (Quintessentials)
,
Dj Aakmael (Unxpozd)
,
Jacques Renault
,
Kisk
,
Monsieur Cedric (Serie Limitee)
,
Spilt Milk
,
Mike W - Kolour LTD
,
Juno Recommends Deep House
,
Evan Michael
,
Fog
,
Lola Allen
,
Better Listen Records
,
25 Places
,
M. Vaughan
,
Thomas wood
,
Ari Bald
,
Tilman
,
DJ Heure
…

Read more
$8.83
SAVE 25%
in stock
$6.62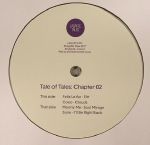 Cat: LAGAFFE 003. Rel: 10 May 17
Disco/Nu-Disco
Felix Leifur - "Eitt" (7:06)

Coeo - "Clouds" (6:51)

Moony Me - "Soul Mirage" (5:59)

Sune - "I'll Be Right Back" (5:27)
Review: The second instalment in the Tale of Tales series brings with it four more reasons to be cheerful. Dirt Crew regular Felix Leifur steps up first with "Eitt", a lovably loose, dusty and occasionally wonky trip into blazed jazz-house territory. The jazzy mood continues on Toy Tronics duo COEO's rolling deep houser "Clouds", before Moony Me peppers a bustling, organic-sounding groove with sparkling synth refrains and drowsy chords on the thrillingly hazy "Soul Mirage". Sune opts for a far more bustling, chunkier beat pattern on skewed disco-house caper "I'll Be Right Back", which features some superbly cut-up and rearranged vibraphone solos alongside punchy horn samples and a brilliant post-breakdown drop.
…

Read more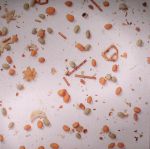 Cat: SCR 002. Rel: 31 Jan 17
Deep House
Don't You Try (6:15)

Boogie Trip (2:49)

Crunchy Skit (5:08)

Screwdriver (8:24)

Resig Nation (5:19)

Love Deserter (0:29)
Review: Thus far, Secret Crunch has been all about Roman Rauch and Moony Me. The pair have struck a wonderful working relationship, and together they've been delivering some beautifully executed house music; unlike the majority of snoozing 'deep' house out there, this gear takes us back to the golden era while still sounding fresh and provocative. "Don't You Try" is a sublime, piano-led house monster for all sorts of DJs to churn out, whereas "Boogie Trip" and "Crunchy Skit" showcase a slower, funkier hip-hop sensibility that is missing more and more from dance music. On the B-side, "Screwdriver" blasts off some shady, percolated house in the same tone as Kyle Hall or Theo Parrish, "Resig Nation" is another fine piece of old-school mentality, whereas "Love Deserter" brings it all back down to a beautifully jazzy frame of mind. TIP!
…

Read more
Items 1 to 3 of 3 on page 1 of 1