Items 1 to 2 of 2 on page 1 of 1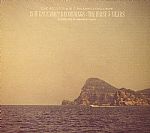 Cat: IIBCOM 001. Rel: 01 Jul 14
Disco/Nu-Disco
Gavin Gordon - "El Sueno Oscuro"

Coyote - "Blue Skies"

Max Essa - "The One U Want" (Coyote remix)

Coyote - "Going Out" (Max Essa remix)

Deadstock 33's - "Drifting On A Wave" (The Mainstem remix)

Coyote - "Afro Balearic" (Rune Lindbaek remix)

Coyote - "How Ya Doin" (original mix)

The Project Club - "Intro" (Ray Mang remix)

Max Essa - "Heartache" (original '86 club mix)

Reverso 68 - "Piano 89"

Pharao Black Magic - "Amulet" (Begin remix)

Freshro - "Fantasma" (unreleased exclusive)

Coyote - "Layback" (Windsurf remix)

Coyote - "Electric Sunburst" (Phoreski remix)

Ahiki - "Samarkand"

Hardway Brothers - "Mania Theme" (Toby Tobias remix)

Coyote - "Minamoto" (Shocks Wa Pulpit Chillout remix)

I-boat Captain - "Slower" (The Backwoods remix)

Max Essa - "Uptown Vibrations" (Mark Seven Downtown remix)

Social Disco Club - "Peaceful Warrior" (Soft Rocks Jesus Convention remix)

Coyote - "Crazy World"

The Project Club - "El Mar Y La Luna" (Lovefingers remix)

Khidja Looki - "Original" (unreleased exclusive)
Review: Alongside like-minded imprints Claremont 56 and International Feel, Coyote's Is It Balearic? label - a fitting name, given the difficulty in pinpointing the Balearic sound - has been at the forefront of the nu-Balearic scene for the last five years. Here, they celebrate that fact by offering up a celebratory compilation with pal Moonboots and Coyote each selecting a disc of unmixed favourites. There's predictably plenty of sun-kissed downtempo warmth (Windsurf's sunrise-friendly remix of Coyote's "Laidback", Gavin Gordon's flamenco-influenced "El Sueno Oscuro"), alongside a smattering of deliciously baggy and wide-eyed dancefloor moments (see Max Essa's jaunty Balearic disco jam "Heartache" and a thrillingly griity Soft Rocks remix of Social Disco Club). If that wasn't enough to get the juices flowing, the collection also features some stunning unreleased material from Freshro and Khidja Looki.
…

Read more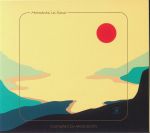 Cat: ZZZCD 121. Rel: 01 Jun 18
Balearic/Downtempo
Rishi - "Simple Trust"

David Darling - "Cello Blue"

July Skies - "The Softest Kisses"

Begin - "Names In The Sand"

Farbror Resande Mac - "Janne"

Blank & Jones - "My Island"

Ben Morris - "Gissningslekken"

Gryningen - "Fran Andra Hand Till Stranderna I Nice" (Mike Salta edit)

Colorama - "Anytime"

Natureboy - "Love Song"

Bombay Hotel - "Between Leaves"

Paul Hardcastle - "Moments In Time"

Matt Deighton - "Tannis Root"

Swan & The Lake - "Waiting For Spring" (feat Jonas Krag - remix)
Review: Nearly a decade has passed since the last compilation that Balearic stalwart Moonboots had a hand in putting together (a brilliant contribution to Claremont 56's much-missed Originals series alongside fellow Mancunian selector Balearic Mike), so this fine set has been a long time coming. As you'd expect, his selections are spot on. Atmospheric, gentle and sun-kissed, the Aficionado co-founder's choices flit between contemporary gems (fine cuts from Begin, Blank & Jones and Natureboy), slept-on goodies full of glistening guitar motifs and heaps of delay (see July Skies' brilliant "The Softest Kisses") and older cuts that will be unknown to all but the most dedicated Balearic diggers, including a fine, loved-up track by Paul Hardcastle called "Moments in Time" that's worth the admission price on its own.
…

Read more
Items 1 to 2 of 2 on page 1 of 1