Items 1 to 2 of 2 on page 1 of 1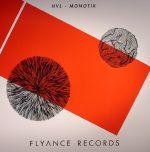 Cat: FLY 003. Rel: 03 Nov 14
Deep House
HVL - "Evil Sketch"

HVL - "Astronomia Nova"

Ka One & St-Sene - "K&S" (interlude)

Monotix - "Full Pressure"

Monotix - "System One"
Review: Flyance Records introduce two news producers on board.On the A side, two tracks from the young and talented Georgian producer "HVL".He gives us some kind of cinematic energy on his deep and acid tracks.On the B side, Flyance presents the atmosphere of the mysterious and amazing producers "MONOTIX". They drop two dubby and mental tracks. "Ka One & St-Sene" presents an experiemental and ambient interlude on A3.

…

Read more
Played by:
Jane Fitz (Invisible Menders)
,
Owen Jay (Batti Batti / Gauss )
,
Brendan Clark (Northern Purpose)
,
Life Recorder
,
Dubbyman (Deep Explorer Music)
,
Gaetano Battista
,
Hernan Cronner
,
Mark Graham (Contrast-Wax)
,
Dj Prophet
,
Steven Tang (Emphasis Recordings)
,
St-Sene (Flyance Records)
,
Lance DeSardi
,
Carl H (ANIMALS ON PSYCHEDELICS )
,
Janeret
,
Anaxander
,
Ka One (Flyance Records)
,
HVL
,
Ketsba (Rough House Rosie)
,
DJP / Soul Print Recordings
…

Read more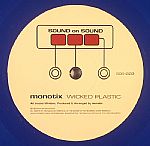 Cat: SOS 003. Rel: 19 Jul 13
Techno
Wicked Plastic
Items 1 to 2 of 2 on page 1 of 1