Artists
Items 1 to 2 of 2 on page 1 of 1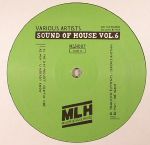 Cat: MLH 007. Rel: 18 Sep 17
Deep House
The DAT Project - "Craftin' Vibe" (5:22)

MLH - "U Already Know" (5:20)

Transitive Elements - "Serious Rhythm" (5:22)

MLH - "We Want" (5:41)
Review: This is how you do timeless.... You get two OG artists to open up both sides of your 12". On the A we have William Rosario's legendary DAT Project with a light-footed jam that jacks up neatly with classic the classic rolling snares that only a man who cut his teeth in the early 90s. Similarly on the B we have Transitive Elements who also came through a series of warehouse shakers in the early 90s. With warm keys and a sweet drum shuffle, it's as authentic as it can possibly be. Complete with two star-lit soul-touched grooves from MLH's Victor & Christian, this really is an exceptional deep house document.
…

Read more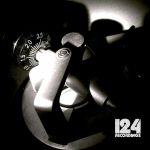 Cat: 124R 014. Rel: 16 Apr 18
Deep House
Tom Jay - "Hanging On"

David Moran - "How About Drums"

Nicola Brusegan - "Borne Out"

Paul Ruddler - "That Piano"

Victorius Black - "Just For This"

Country Gents - "Keep On" (Rotty remix)

MLH - "You + Me"

Freak D - "Power Of Bass"

Franqy & Bailey - "Detroit Sunrise"
Review: 124 Recordings know how to put together a deep house compilation, and they're sounding fierce on this latest, appropriately titled Levels Up. The jams come heavy and funky from a range of on-point operators, leading in with Tom Jay's quintessential New Jersey bump n grind on "Hanging On". David Moran is a little more shadowy but no less groovesome, while Nicola Brusegan takes things on a sweet and smooth tip. Across the whole double pack there are classically informed jams to satisfy the most weary deep house heads, but keep an ear out for the old-school flavoured heft of Freak D's "Power Of Bass", which should get some seriously jacking airtime in the right kind of dance.
…

Read more
Items 1 to 2 of 2 on page 1 of 1