Items 1 to 2 of 2 on page 1 of 1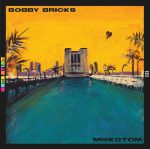 Cat: DREAMTIME 003. Rel: 24 Jul 17
Unclassified
Bobby Bricks - "Befriending" (5:45)

Bobby Bricks - "Amazon Blue" (4:51)

Miskotom - "Star Master" (6:10)

Miskotom - "Ad Lucem" (5:36)
Review: The third release on the emergent Dreamtime label finds Bobby Bricks and Miskotom sharing precious wax space with their own takes on laid back Balearic house. Bricks is up first, laying down a laid back house chugger propelled by fluttering synth lines that have spent time soaking up plenty of vitamin D. "Amazon Blue" does away with the drums for much of the tune, letting the new age synth tones do all the work before a mellow set of percussion comes loping in. Miskotom has a more nocturnal feel at work on "Star Master", but it's no less plush in its execution, while "Ad Lucem" ramps up fretless bass licks and plastic flute tones for another blissful excursion onto the astral plane.
…

Read more
$9.38
SAVE 25%
in stock
$7.04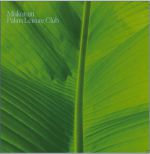 Cat: PW 03. Rel: 29 May 18
Balearic/Downtempo
Hyenas Laugh

Senoi

10th Day

Kuai Can Che

Kopiec
Review: Having previously melted our hearts with the fantastic Qi Xin Mian Guan EP on Pleasure Unit, Lithuanian duo Miskotom cruise up to sister label Pleasure Wave for this extended trip into exotic boogie territory, where the sound palette of 80s new age is alive and well. From the jazz funk undertones of "Hyenas Laugh" to the spiritual lilt of "Senoi," this is a record designed to make you feel at ease. "10th Day" gets slow and seductive, "Kuai Can Che" plays around with more danceable rhythms and "Kopiec" gives us the ambient palette cleanser that every great record needs at the end.
…

Read more
Items 1 to 2 of 2 on page 1 of 1