Items 1 to 2 of 2 on page 1 of 1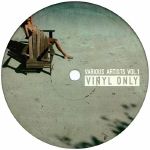 Cat: VOV 07. Rel: 24 Jul 17
Deep House
Bubbadog - "Goin' Round" (5:46)

Minus The Majors - "Strole On Through" (6:44)

Alex Zuiev - "Down By The River" (7:42)

Ugly Frankie - "Your Ears Look Great" (6:46)
Review: Vinyl Only reach their seventh release with a fresh grip of lesser known producers bringing high grade grooves to the table. Bubbadog opens the 12" up in a woozy fashion with the warbling piano chords of "Goin' Round", capturing a time-slip mood that carries through to the dusty jazz soaked beat down of Minus The Majors' "Strole On Through". On the B-side, Alex Zuiev gets into an exotic, chiming, 80s-inflected mood on "Down By The River", creating a slow-burning dancefloor heater out of classic ingredients. Ugly Frankie finishes the EP off with the stripped down funk of "Your Ears Look Great".
…

Read more
$8.83
SAVE 25%
in stock
$6.62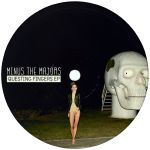 Cat: VOV 06. Rel: 27 Mar 17
Deep House
Clown Town (5:35)

He Looked (4:46)

Jizz Jazz (3:23)

Drongo (6:27)
Review: Ant Plate's Vinyl Only ventures continue unabated, taking a break from the Yse Saint Laur'ant releases and turning to Minus The Majors instead. Whether it's just Plate in another one of his guises or not is unclear, but the music certainly fits in with the more exploratory, downtempo nature of previous Vinyl Only releases. "He Looked" is an especially funky number that revolves around crafty beats and warm Moog-esque synth ripples. Things get more broken on "Jizz Jazz", and then "Drongo" manages to go even further out to sea in its quest for the perfect balance between funk and freakiness.
…

Read more
Items 1 to 2 of 2 on page 1 of 1