Artists
Items 1 to 3 of 3 on page 1 of 1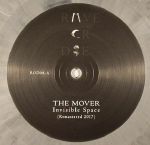 Cat: ROD 08. Rel: 31 Jul 17
Techno
The Mover - "Invisible Space" (remastered 2017) (7:20)

Minimum Syndicat - "Battle Dress" (4:59)

The Hacker - "Wave Of Darkness" (6:08)

Umwelt - "Hooverrun" (5:24)
Review: According to Rave or Die's press team, this compilation style ten-inch double-pack contains only "bangers and DJ tools for connoisseurs". That's actually a rather apt description of the '90s rave influenced fare on offer. The Mover kicks things off with a 2017 re-master of nails 2009 production "Invisible Space" - think aggressive Belgian techno noises, bombastic beats and spacey bleeps - before Minimum Syndicat blurs the boundaries between electro, techno and industrial on the foreboding "Battle Dress". Over on ten-inch number two, you'll find The Hacker's similarly minded (and similarly fuzzy) "Wave of Darknes", as well as label boss Umwelt's TB-303 heavy tribute to R&S Records' back catalogue, the saucer-eyed, tops-off stomp of "Hooverrun".
…

Read more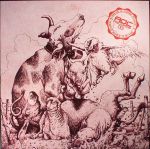 Cat: AOC 01. Rel: 29 May 17
Hard Techno
Ontal - "Les Terres Desolees" (5:40)

Minimum Syndicat - "Rukus" (5:08)

Low Entropy - "Un Dos Tres" (6:03)

Low Entropy - "Getting Old Schooled" (4:05)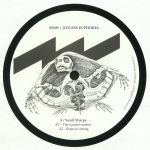 Cat: MS 009. Rel: 15 Jan 18
Techno
Sunil Sharpe - "The Tunnel Master" (6:33)

Sunil Sharpe - "Rope To String" (5:01)

Minimum Syndicat - "Mass Evacuation" (5:47)

Minimum Syndicat - "Nosebleed" (5:57)
Review: For their latest 12", French techno/rave crew Minimum Syndicat has asked long-serving producer Sunil Sharpe to join the party. Predictably Sharpe delivers the goods, wrapping warped, mind-altering TB-303 lines around a bombastic, metallic techno groove on "The Tunnel Master", before surging into industrial electro/broken techno territory on the bleak and blackened "Rope To String". Minimum Syndicat themselves take control on side B, first serving up a chunk of distorted acid techno ("Mass Evactuation") before making merry with filthy rave stabs, restless "hoover" motifs, sweaty breakbeats and cut-up vocal samples on the fiendishly intense "Nosebleed". Not for the faint hearted, but undeniably exciting and floor-friendly.
…

Read more
Items 1 to 3 of 3 on page 1 of 1