Artists
Items 1 to 3 of 3 on page 1 of 1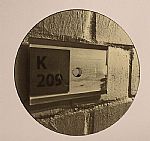 Cat: K209 4. Rel: 08 Sep 14
Techno
14vac

Sleeper

Duality

Divergence

Beat 992
Review: K209 are slowly making their way out of the shadows and in doing so more of their personality is revealed. Prior to this release you'd never hear hyped vocals say something like 'over here', but that's exactly what happens over the grungy bassline and drums that is "Sleeper". "14vac" sounds like a broken down service lift trying to regenerate itself, but it's the sound of "Duality" that will be most familiar with followers Henning Baer and Milton Bradley. This record, though, is all about the B-side thanks to the ripping gurgle of "Divergence" and "Beat 992" which sounds like an old school Do Not Resist The Beat 12" mixed with Milton Bradley Prologue. Big techno.
…

Read more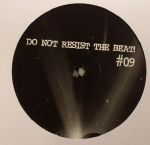 Cat: DONOTRESISTTHEBEAT 09. Rel: 21 Dec 15
Techno
The Unheard Voice (7:42)

Interdimensional Entity (6:04)

Somewhere Beyond My Illusion (6:04)
Review: Previously released on Prologue back in 2010, this three-track EP shows that Bradley stands out from all of the pseudo-gloomy dark techno that has been pedalled in recent years. "Interdimensional Entity" is an abstract, stepping affair with spacious pads and whooshing filters pushing in opposite directions. "Somewhere Beyond My Illusion" ventures farther into outer space - the release's original title was The Unheard Voice From Outer Space - with heart beat bass throbs accompanying the atmospheric textures. Best of all though is the title track, where the German producer lays down static interference and voices from another era over a pulsing, bleep techno rhythm.
…

Read more
Cat: LOCKERTMATIK 009. Rel: 26 Mar 18
Techno
State Of Exhausion

Reign Of Error

Lock 9.3

Lock 9.4
Items 1 to 3 of 3 on page 1 of 1