Items 1 to 3 of 3 on page 1 of 1
Cat: FREEBEAT 006. Rel: 26 Jul 17
Techno
Track 1 (5:26)

Track 2 (4:18)

Track 3 (5:54)
Review: Miltiadis Merentitis is one of the greatest exponents of the underground Greek scene. After several releases on Nous, Echovolt and Synapsis he joins Jose Rico's Spanish imprint Freebeat with the Epitome Of Things EP. Miltiades explores the driest of territories through his characteristic chords, kicks and percussion which will transport you to another world. Take the first cut on the A side for instance: a deep hypnotic techno cut that creates perfect trance induction by relying on the most basic of analogue elements. On the flip, the second track is a gothic lo-fi house jam reminiscent of New York City's Patricia while the final offering channels the spirit of early '90's Detroit on this fine serving of hi-tech soul.
…

Read more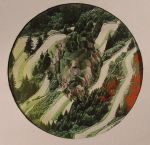 Cat: P!LWHT 002. Rel: 05 Apr 17
Deep House
MRTN - "UPnDOWN" (6:14)

Outify - "People Flora" (5:16)

Shedbug - "Mind Cloud" (7:11)

Miltiades - "Untitled" (6:07)
Review: Play !t Loud are back with a second installment of all hardware analogue techno jams that span house and techno and everything in between. The flying Dutchman MRTN serves up the deep and dusty slo-mo house of "UPnDOWN" reminiscent of Medlar, while Melbourne producer Shedbug (Salt Mines/Flux) serves up the rusty and grungy jam "People Flora" for your fix of LIES style lo-fi shenanigans. On the flip there is some blissful ambient beauty in the form of Miltiades with "Untitled" which is perfect for drifting.
…

Read more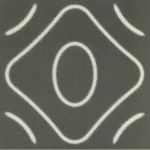 Cat: MA 13. Rel: 12 Feb 18
Techno
Surface#1 (3:41)

Surface#2 (7:43)

Surface#3 (3:52)

Surface#4 (4:01)

Surface#5 (4:21)
Review: You may well have come across Miltiades doing sterling work on such excellent labels as Nous and Echovolt, pushing a grubby, blown out kind of hardware house music for freaky warm ups and wayward souls in red lit basements. Stepping out as Outermost, the methodology seems to be the same but with an gutsy electro mission that suits Modal Analysis perfectly. There's a seductive quality to "Surface#1" that makes it the consummate opener to this record, but it's something of a foil for the extreme sonic degradation at work on some of the tones in "Surface#2". There's a more bleak, industrial tone to "Surface #3" while "Surface#4" heads into a slower braindance conundrum before the sludgy slow-mo acid of "Surface#5".
…

Read more
Items 1 to 3 of 3 on page 1 of 1