Items 1 to 3 of 3 on page 1 of 1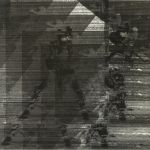 Cat: STEALTHMISSION 002. Rel: 31 Oct 16
Techno
Naked Eye People - "Short Distance" (5:59)

Barrow Boy - "BTB" (Demo mix) (4:39)

Bobby Durst - "Shape Shifting" (5:17)

Mike Storm - "Dark Sight" (Sims JFF edit) (5:02)
Review: Having first surfaced last year with their first various artists release featuring the dearly departed Andreas Gehm, the Stealth Mission label is back with another four-strong salvo of no-nonsense acid, electro and techno. Naked Eye People kicks off proceedings with the punishing jacker "Short Distance" before Barrow Boy whips up a perfect slice of malevolent 303 mischief on "BTB (Demo Mix)". On the B side there's space for a little more reflection with the spacious pings of Bobby Durst's "Shape Shifting" before Mike Storm turns the heat back up on the delightfully unhinged "Dark Sight (Sims JFF Edit)".
…

Read more
$9.12
SAVE 30%
in stock
$6.38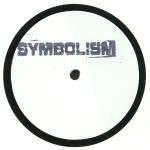 Cat: SYMLTD 001. Rel: 20 Jun 18
Techno
Radiation Beams (Ben Sims edit) (5:26)

Unspecified (Ben Sims edit) (5:11)

Signal Sequences (Ben Sims edit) (5:11)

First Attack (5:48)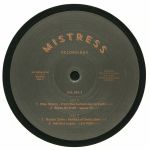 Cat: MISTRESS 096 3. Rel: 16 Apr 18
Techno
Mike Storm - "From The Human Eye To Earth" (4:54)

Steve Bicknell - "Space 13" (4:17)

Dustin Zahn - "Politics Of Seduction" (5:50)

Adriana Lopez - "Last Path" (5:44)
Review: Predictably, DVS1 has grabbed tracks from some serious techno talents for this third volume in Mistress's Special Release series. As a result, the vibe is loopy, pumping and energy-packed throughout, with standouts coming from Adriana Lopez (whose "Last Path" sounds like Surgeon making creepy EBM) and UK veteran Steve Bicknell, who brilliantly ladens a stomping beat with creepy electronics and all manner of psychedelic bleeps ("Space 13"). Elsewhere, Mike Storm brilliantly builds dancefloor intensity via relentless drum machine handclaps on "From The Human Eye To Earth", while Dustin Zahn delivers a decidedly distorted fusion of lo-fi techno and spacey Detroit futurism.
…

Read more
Items 1 to 3 of 3 on page 1 of 1