Items 1 to 2 of 2 on page 1 of 1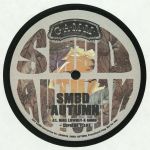 Mike Lowrey X SMBD - "Supreme Flava" (4:49)

JKD - "Dream Machine" (SMBD '79 disco edit) (4:55)

Kleeer - "I Love To Dance" (SMBD '79 edit) (4:28)
Review: UK imprint GAMM are back, following up great edit action by Nick The Record, Monkz 'N' Simz and Krewcial now with SMBD aka Simbad. He is back with the second volume of his seasonal themed reworks on the label. On side A we get a big dancefloor bullet where he teams up with Mike Lowrey and they fuse John Coltrane with Craig Mack on the hypnotically funky groove of "Supreme Flava"- this one works perfectly! On the flip, he re-edits a classic disco jam by JKD Band entitled "Dream Machine" (SMBD '79 disco edit) which will be appreciated by those in the know. Finally, a handy modern revision of disco supergroup Kleeer's "I Love To Dance" (SMBD '79 edit) is what we'd call a respectful edit, indeed. This London based editor's work has built him a solid reputation worldwide, making him a very sought after producer and a busy DJ.
…

Read more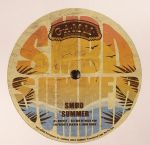 Cat: GAMM 110. Rel: 10 May 17
Deep House
Bootsy - "Rather Be With You" (Alphabets Heaven X SMBD remix) (8:50)

Mike Lowrey Vs SMBD - "Summertime" (4:14)

Colonel Abrams - "Table 42" (SMBD Tribute) (4:25)
Review: SMBD aka Simbad is back on GAMM again after a longer break and said to be planning a few EPs with seasonal themes for the label. The first EP as you might expect delivers three tasteful season influenced reworks and remixes which the label claims will 'be your perfect DJ weapons over the Summer months.' If the Afro broken beat groove of Bootsy's "Rather Be With You" (Alphabets Heaven X SMBD remix) won't do it for you, or the super soulful Colonel Abrams tribute "Table 42" (SMBD Tribute) does not grab your attention, guaranteed that the stunning 4/4 rework with Mike Lowrey of Jazzy Jeff's Summer classic "Summertime" has the potential to be a huge tune in the coming months.
…

Read more
Items 1 to 2 of 2 on page 1 of 1