Items 1 to 3 of 3 on page 1 of 1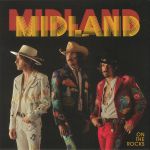 Cat: 843930 032709. Rel: 03 May 18
Folk/Americana
Lonely For You Only (3:48)

Make A Little (3:03)

Drinkin' Problem (3:40)

At Least You Cried (2:39)

Burn Out (3:09)

Out Of Sight (4:23)

More Than A Fever (3:45)

Check Cashin' Country (3:50)

Nothin' New Under The Neon (3:47)

This Old Heart (3:15)

Altitude Adjustment (3:28)

Electric Rodeo (3:20)

Somewhere On The Wind (3:21)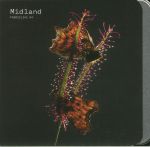 Cat: FABRIC 188. Rel: 22 Sep 17
Deep House
Georgia - "Pey Woman"

Even Tuell - "Mental Marathon"

Jaures - "Silence (Before Birth)"

Juju & Jordash - "Monday Mellow"

Daphni - "Vulture"

Tres Demented - "Demented Drums"

Leif - "Shoulders Back"

Roman Flugel - "Warm & Dewy"

Farah - "Lockhead"

Beatrice Dillon - "Halfway"

Samo DJ & Pedrodollar - "Track #3"

Mannequin Lung - "City Of Lights" (feat Divine Styler - Mr Hazeltine remix)

Sugai Ken - "Mukashi"

LFO - "Ultra Schall"

Kowton - "Pea Soup"

General Ludd - "Run Don't Play Dead"

Ben Buitendjik - "XXX"

Santos Rodriguez - "Road To Rio, B1"

Slobban - "Amour!" (Sankt Goran Stum edit)

Convextion - "Distant Transmission"

Shinichi Atobe - "Free Access Zone 2"

Vito Ricci - "Deep Felt Music"

Jesper Dahlback & Mark O'Sullivan - "When I Was Young"

Midland - "First Tube"
Review: Midland apparently spent much of his years fantasizing about one day playing at superclub Fabric, so it's perhaps fitting that the globe-trotting producer has finally been given a chance to contribute to the club's long-running mix series. Beginning with the woozy, off-kilter electronica of Georgia's "Pey Woman" and ending with his own "First Tube", the mix sees Midland effortlessly join the dots between breakbeat-driven house, skewed analogue techno, hypnotic leftfield tech-house, warm and fuzzy ambient house, quirky broken techno shufflers, throbbing electro and lots more besides. What's perhaps most impressive - aside from the quality and subtle variety of music on show - is the DJ/producer's willingness to flip the script and allow for lengthy beat-less intros, confirming his belief that mixes should be about more than a simple linear journey.
…

Read more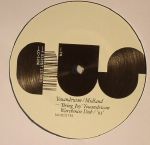 Cat: AUS 1576. Rel: 03 Jul 15
Deep House
Midland - "Bring Joy" (Youandewan warehouse dub) (11:20)

Youandewan - "93" (5:35)
Items 1 to 3 of 3 on page 1 of 1