Artists
Items 1 to 3 of 3 on page 1 of 1
Cat: AA 003. Rel: 28 Jul 14
Bass
Midland - "Safi" (5:47)

General Ludd - "Burning Mack" (6:18)

Auntie Flo - "Daabi" (5:26)

JD Twitch - "Maya" (4:58)
Review: JD Twitch's Autonomous Africa series is something of a rarity. Each annual 12" single, which features modern electronic music influenced by African rhythms, sounds and styles, is used to raise money for a different African charity. Proceeds from this third 12" in the series are destined for Tanzania's Mtandika Mission, a charity run by Midland's parents. It seems fitting, then, that he kicks things off with "Safi", a heavyweight slice of future voodoo that expertly blends analogue electronics and bombastic African rhythms. General Ludd go deep, psychedelic and off-kilter with their brilliant "Burning Mack", while Auntie Flo delivers a stripped-back vocal cut with echoes of his recent material on Permanent Vacation. Finally, Twitch steps up to deliver "Maya", which sounds like LFO's "LFO" re-made by African musicians.
…

Read more
Played by:
Flori
,
RUSTAM OSPANOFF.
,
Eamon Harkin, Mister Saturday Night
,
Thomas Gandey
,
Jacques Renault
,
PRECIOUS K
,
Dj soFa
,
Galletas Calientes
,
Cottam
,
Steve Lee
,
Nicola conte
,
Nowicki
,
Randomer
,
Juno Best Sellers 2016
,
Juno Recommends Bass
,
Last Mood
,
25 Places
,
Benjamin Fröhlich
,
Terrence Pearce
,
Ptaki
,
Cervo (Banana Hill)
,
STATUE
,
Vito & Druzzi
,
Ezekiel Rhodes
…

Read more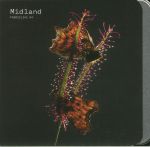 Cat: FABRIC 188. Rel: 25 Sep 17
Deep House
Georgia - "Pey Woman"

Even Tuell - "Mental Marathon"

Jaures - "Silence (Before Birth)"

Juju & Jordash - "Monday Mellow"

Daphni - "Vulture"

Tres Demented - "Demented Drums"

Leif - "Shoulders Back"

Roman Flugel - "Warm & Dewy"

Farah - "Lockhead"

Beatrice Dillon - "Halfway"

Samo DJ & Pedrodollar - "Track #3"

Mannequin Lung - "City Of Lights" (feat Divine Styler - Mr Hazeltine remix)

Sugai Ken - "Mukashi"

LFO - "Ultra Schall"

Kowton - "Pea Soup"

General Ludd - "Run Don't Play Dead"

Ben Buitendjik - "XXX"

Santos Rodriguez - "Road To Rio, B1"

Slobban - "Amour!" (Sankt Goran Stum edit)

Convextion - "Distant Transmission"

Shinichi Atobe - "Free Access Zone 2"

Vito Ricci - "Deep Felt Music"

Jesper Dahlback & Mark O'Sullivan - "When I Was Young"

Midland - "First Tube"
Review: Midland apparently spent much of his years fantasizing about one day playing at superclub Fabric, so it's perhaps fitting that the globe-trotting producer has finally been given a chance to contribute to the club's long-running mix series. Beginning with the woozy, off-kilter electronica of Georgia's "Pey Woman" and ending with his own "First Tube", the mix sees Midland effortlessly join the dots between breakbeat-driven house, skewed analogue techno, hypnotic leftfield tech-house, warm and fuzzy ambient house, quirky broken techno shufflers, throbbing electro and lots more besides. What's perhaps most impressive - aside from the quality and subtle variety of music on show - is the DJ/producer's willingness to flip the script and allow for lengthy beat-less intros, confirming his belief that mixes should be about more than a simple linear journey.
…

Read more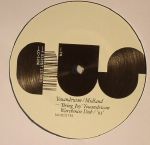 Cat: AUS 1576. Rel: 06 Jul 15
Deep House
Midland - "Bring Joy" (Youandewan warehouse dub) (11:20)

Youandewan - "93" (5:35)
Items 1 to 3 of 3 on page 1 of 1