Items 1 to 2 of 2 on page 1 of 1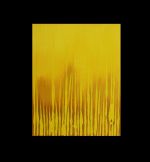 Aura
(180 gram vinyl 12")
Cat: VR 002. Rel: 04 Sep 17
Deep House
Havantepe - "Phosphor"

Low Orbit Satellite - "Twilight Stealth"

RV800 - "Lost Reality"

Mick Welch - "Ornate Trails"
Review: Verdant returns for a second round to explore more of that tender space between house and techno where the original machine soul spirit of Detroit rings out in every synth chime. Just listen to Havantepe's "Phosphor" if you need further proof. Low Orbit Satellite equally deals in luscious layers of harmony, from the languid chords to the chirpy acid lines and beyond. RV800 has a more mechanical outlook on "Lost Reality", channelling a little classic bleep energy but with a modern minimal veneer. Mick Welch rounds the EP off with a sublime trip through mellow techno sounds on "Ornate Trails".
…

Read more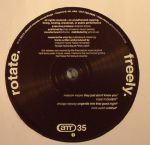 Cat: AMR 35R. Rel: 29 Jun 15
Deep House
Malcolm Moore - "They Just Don't Know You" (5:53)

Natan H - "Crusin'" (5:55)

Chicago Skyway - "Ungentle Into The Good Night" (5:13)

Mick Welch - "Tetra Hi" (6:33)
Review: After some downtime for the first half of the year, long running Californian label Altered Moods Recordings returns in triumphant fashion with one of those split 12" releases that sounds destined to stay in many a house DJs record box. Inspired by the Freerotation festival, label boss Malcolm Moore has called on artists who have either played or attended the cultish Welsh gathering for this Rotate Freely 12". Along with Moore, Natan H, Chicago Skyway and Mick Welch all contribute with the supple "Ungentle Into The Good Night" a particular highlight but all are worthy of gracing the soundsystem at Baskerville Hall.
…

Read more
Played by:
Owen Jay (Batti Batti / Gauss )
,
Tomi Chair
,
Life Recorder
,
Ernie (Minuendo Recordings)
,
Gaetano Battista
,
Mark Graham (Contrast-Wax)
,
Malcolm Moore (Altered Moods)
,
Monsieur Cedric (Serie Limitee)
,
Steven Tang (Emphasis Recordings)
,
Petko / Soul Print Recordings
,
Allstarr Motomusic (deepArtSounds)
,
Deymare
,
AYBEE
,
Natan H
,
Wasserfall
,
Djs: Most Charted - Deep House
,
Last Mood
,
Massiande (Freerange/MOS/Phonica)
,
DJP / Soul Print Recordings
,
Jacksonville
,
Juno Podcast
…

Read more
Items 1 to 2 of 2 on page 1 of 1