Artists
Items 1 to 3 of 3 on page 1 of 1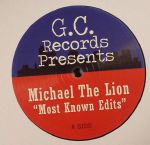 Cat: GCP 001. Rel: 07 Dec 15
Disco/Nu-Disco
The Hangover (5:32)

Know This (7:30)

Fly Robert (7:11)

Bo Knows (5:31)
Review: Having previously established himself as fine re-editor and bootleg remixer, DJ Apt One recently donned the Michael The Lion alias for an outing on Brooklyn's Razor 'N' Tape. Here, he utilizes the pseudonym once more, delivering another quartet of killer re-edits for London's Giant Cuts. There's naturally much to admire, from the Idjut Boys style dub disco effects and rolling grooves of opener "The Hangover" (a revision of Diana Ross's brilliant "Love Hangover"), to the chunky, disco-meets-house chug of string-laden flipside opener "Fly Robert". Elsewhere, check the sweaty, cut-up, heavily percussive hustle of "Bo Knows", and the swinging, guitar-led disco soul-goes-house pump of "Know This".
…

Read more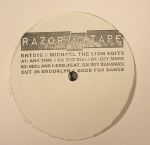 Cat: RNT 010. Rel: 11 May 15
Disco/Nu-Disco
Anytime (6:58)

The Don (5:44)

Get More (6:19)

909s & Herb (feat Sammy Bananas) (6:37)
Played by:
Ursula 1000
,
JMMSTR
,
Dicky Trisco
,
Aaron Dae (Razor-N-Tape)
,
Shawn Ryan (Universal Cave)
,
Sleazy McQueen
,
Thatmanmonkz (Shadeleaf Music)
,
Javi Frias
,
Paul Thornton (Dig Deep / Reboot)
,
Nick Carling (Fruitful/1BTN)
,
Chris Rhythm /Cool Crooners Records
,
Roland the Realest
,
Irfan RAINY
,
Session Victim
,
Jimmy Maheras
,
Juno Recommends Disco
,
Giant Cuts
,
JKriv (Razor-N-Tape)
,
Osmose
,
LABOR OF LOVE
,
Hristo
,
Trujillo
,
Michael The Lion
,
Tim Zawada
,
DJ ROCCA (Ajello, Erodiscotique)
,
Jean Claude Gavri
,
Martin Hayes (Mating Rituals Rec.)
,
Juno Best Sellers 2016
,
KS French
,
VinylAddicted
,
80's Child
,
Shaka (KolourLTD, Balance Alliance)
,
Alan Mooney's Edits
,
Pontchartrain
,
QUEEN & DISCO
,
Louis Hughes (Two Deep)
…

Read more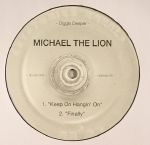 Cat: DDRWAX 05. Rel: 28 Nov 16
Disco/Nu-Disco
Michael The Lion - "Keep On Hangin' On" (7:11)

Michael The Lion - "Finally" (7:01)

Jay Airiness - "Funky Situation" (6:35)

Jay Airiness - "Two Of Us" (5:40)
Review: DJ Apt-One dons his hairiest mane for more roaring Lion edits. And this time he's brought company. Fresh from collaborating with Soul Clap, here we find him in fine funk fettle with two more precision dug obscurities: "Keep On Hangin' On" is classic loopy filtered disco house finesse while "Finally" takes us deep into electro boogie heaven. Supamomo Jay Airiness takes the B for two equally XL party-sized joints: "Funky Situation" is a total carnival of percussion and slapbass magic while "Two Of Us" is all about the bumper-busting disco funk. Divine.
…

Read more
Items 1 to 3 of 3 on page 1 of 1