Artists
Items 1 to 2 of 2 on page 1 of 1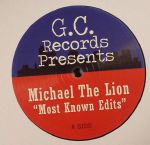 Cat: GCP 001. Rel: 07 Dec 15
Disco/Nu-Disco
The Hangover (5:32)

Know This (7:30)

Fly Robert (7:11)

Bo Knows (5:31)
Review: Having previously established himself as fine re-editor and bootleg remixer, DJ Apt One recently donned the Michael The Lion alias for an outing on Brooklyn's Razor 'N' Tape. Here, he utilizes the pseudonym once more, delivering another quartet of killer re-edits for London's Giant Cuts. There's naturally much to admire, from the Idjut Boys style dub disco effects and rolling grooves of opener "The Hangover" (a revision of Diana Ross's brilliant "Love Hangover"), to the chunky, disco-meets-house chug of string-laden flipside opener "Fly Robert". Elsewhere, check the sweaty, cut-up, heavily percussive hustle of "Bo Knows", and the swinging, guitar-led disco soul-goes-house pump of "Know This".
…

Read more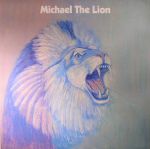 Cat: SCR 1235. Rel: 19 Jun 17
Disco/Nu-Disco
Side Of Life (5:05)

The Changer (7:27)

Get It On (feat Amy Douglas) (6:54)

Get It On (feat Amy Douglas - Bosq remix) (8:08)
Review: The heat's been roaring on this one ever since Soul Clap and Michael dropped the rare groove soul power "Get It On" digitally as a surprise late last year. Fronted by the raunchy sermon of Amy Douglas, it's now stacked on the wax it deserves and coupled by two more sterling disco gems: a revolution boogie stomper "Side Of Life" and "Changer", a sexy high-strut jam with precision string stabs and a mutant bassline that wraps itself around your tender bits. Throw in a shaking Bosq remix and you've got a nonstop party.
…

Read more
Items 1 to 2 of 2 on page 1 of 1