Items 1 to 2 of 2 on page 1 of 1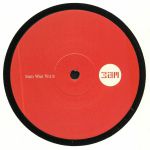 Cat: TAM 090. Rel: 04 Jun 18
Deep House
Ceri - "Acid Jam" (6:34)

Dubble D (Moodymanc) - "Darkdays" (7:45)

Michael Lovatt - "Say What You Want" (7:14)

Twisted Puppies - "Disco Kicks" (6:32)
Review: Run by boss man Al Bradley out of Leeds, 3AM Recordings now present the third edition in a compilation series. Following up previous appearances by Carlo Gambino, Tommy Vicari Jnr and Makka, they bring the heat once again. From Ceri's sleazy and grinding "Acid Jam" which is classic 303 mischief, Dubble D aka Moodymanc's "Darkdays" has a rather soulful and emotive slo-mo bounce (despite the name!), while Berlin dwelling Irishman Michael Lovatt's "Say What You Want" is a sexy late night groove - that's perfect to nail that 3:00 vibe indeed.
…

Read more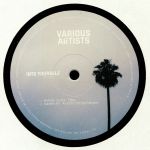 Cat: MTH 05. Rel: 20 Mar 17
Minimal/Tech House
Michael Lovatt - "Tides" (5:11)

Kareen Ali - "Arnaldo Tamayo Mendez" (7:22)

Anaxander - "Unspoken" (7:14)

Michael Zucker - "Together" (7:13)
Review: Following a strong cast including Myles Serge, John Barera, DJ Skull and Hakim Murphy, Mentha continues its strong run of form with a various artists 12" that broadens the horizons of the high-grade deep house label. Michael Lovatt keeps things groovy and understated on "Tides", while Kareen Ali gets into a slow and trippy mood on "Arnaldo Tamayo Mendez". Anaxander's "Unspoken" brings some neo-soul synth lines to the table, and Michael Zucker turns out a brooding, introspective workout. Each track may have its own traits, but the whole record hangs together as a fine next step for a promising label.
…

Read more
Items 1 to 2 of 2 on page 1 of 1