Items 1 to 3 of 3 on page 1 of 1
Cat: FW 007.
Disco/Nu-Disco
Efsun (feat Idil Mese) (2:00)

Ghost Station (2:00)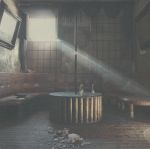 Cat: RS 06B. Rel: 18 Oct 17
Techno
dOP - "Synesthesia" (5:46)

Michal Zietara & Voe - "Supersonic Blackout" (5:37)

Homeboy - "Hadi" (5:59)

Mehmet Aslan - "Romantic" (7:31)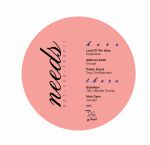 Cat: NNFP 003. Rel: 16 Apr 18
Deep House
Lord Of The Isles - "Cryptolove" (3:20)

Mehmet Aslan - "Escape" (5:00)

Petwo Evans - "Trust The Mountain" (4:39)

Bartellow - "1001" (Skrillex Theme) (8:13)

Nick Gynn - "Jumanji" (5:59)
Review: Bobby Pleasure's Needs label continues to gather steam behind a message of togetherness, raising money for worth causes and trying to help those less fortunate in society. On this third instalment Lord Of The Isles leads the way with a typically romantic swoon of analogue bass and gorgeous 80s synth strings, while Mehmet Aslan lays down an earthly prowler powered by organic instrumentation. "Trust The Mountain" introduces Petwo Evans with a daring strain of broken electronica heavy on the crackling signal processing. Bartellow's "1001 (Skrillex Theme)" is a craft machine disco workout, and then Nick Gynn takes things tropical with the exotic tones and bold drum machine hits of "Jumanji".




…

Read more
Items 1 to 3 of 3 on page 1 of 1