Artists
Items 1 to 3 of 3 on page 1 of 1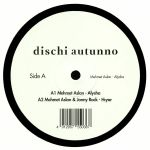 Cat: DA 003EP. Rel: 12 Mar 18
Minimal/Tech House
Alysha (7:52)

Mehmet Aslan & Johnny Rock - "Hiyar" (6:24)

Exotica (6:37)

Mehmet Aslan & Johnny Rock - "Beasts" (5:47)
Review: Jennifer Cardini and Nourra Labani have added a new name to their growing roster of Dischi Autunno artists: Swiss-Turkish producer Mehmet Aslan, who previously impressed via singles on Huntleys and Palmers and Hamam House. There's something fabulously eccentric about title track "Alysha", which sounds like an acid-fried, Turkish take on surf-rock mixed with hushed, Nicola Cruz-style "global house". Elsewhere, old pal Jonny Rock lends a hand on the Turkish dub disco weightiness of "Hiyar" and the sparse, spaced-out Istanbul-Italo flex of "Beasts", while "Exotica" is a low-slung groover tailor-made for al-fresco DJ sets and warm-up sessions.
…

Read more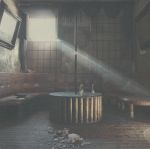 Cat: RS 06B. Rel: 23 Oct 17
Techno
dOP - "Synesthesia" (5:46)

Michal Zietara & Voe - "Supersonic Blackout" (5:37)

Homeboy - "Hadi" (5:59)

Mehmet Aslan - "Romantic" (7:31)
Cat: NNFP 003. Rel: 02 Apr 18
Deep House
Lord Of The Isles - "Cryptolove"

Mehmet Aslan - "Escape"

Petwo Evans - "Trust The Mountain"

Bartellow - "1001" (Skrillex Theme)

Nick Gynn - "Jumanji"
Review: needs (not-for-profit) is a nonprofit record label & collective lovingly curated by Bobby Pleasure.


We believe in people. The concept of the label is to use music as a medium to spread love, unity and the idea of giving back. Promoting harmony and togetherness rather than isolation and estrangement, each release and accompanying event will act as a support stream to various issues within society such as mental health, homelessness and equality.

For the third release we have tracks from Lord Of The Isles, Mehmet Aslan, Petwo Evans, Bartellow & Nick Gynn. Five artists from different countries of the world who all have the needs factor, and have very kindly donated their music to the dancefloor.

All profits from this release will be donated to Help Refugees charity.

EVERYBODY HAS NEEDS.

xxx

needs@bobbypleasure.com

https://www.facebook.com/needsnotforprofit/

https://soundcloud.com/needsnotforprofit



Designed by Jacob Chabeaux

Mastered by Optimum

Distributed by Juno

PR by For The Record - abi@fortherecordpr.co.uk






…

Read more
Items 1 to 3 of 3 on page 1 of 1