Artists
Items 1 to 3 of 3 on page 1 of 1
Cat: FW 002. Rel: 24 Oct 16
Disco/Nu-Disco
Mehmet Aslan & Dario Rohrbach - "Gazel"

Alma Negra - "In The Beginning"
Review: With his star most definitely in ascendance, Mehmet Aslan brings his Turkish tones to his own Fleeting Wax label with some assistance from Dario Rohrbach on the anthemic, big room burner "Gazel". It's the kind of dramatic twist on house music that will inspire a fevered reaction from the floor, respectfully channeling exotic tropes while retaining a necessary functionality. Meanwhile Rohrbach's collaborative project Alma Negra resides on the B-side with the more delicate, North African simmer of "In The Beginning", tapping into the tradition of transcendental music in an engrossing fashion. Both sides represent the thrill to be found in crossing over ethnic music with Western club tropes.
…

Read more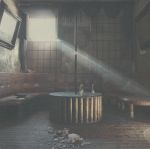 Cat: RS 06B. Rel: 23 Oct 17
Techno
dOP - "Synesthesia" (5:46)

Michal Zietara & Voe - "Supersonic Blackout" (5:37)

Homeboy - "Hadi" (5:59)

Mehmet Aslan - "Romantic" (7:31)
Cat: NNFP 003. Rel: 26 Feb 18
Deep House
Lord Of The Isles - "Cryptolove"

Mehmet Aslan - "Escape"

Petwo Evans - "Trust The Mountain"

Bartellow - "1001" (Skrillex Theme)

Nick Gynn - "Jumanji"
Review: needs (not-for-profit) is a nonprofit record label & collective lovingly curated by Bobby Pleasure.


We believe in people. The concept of the label is to use music as a medium to spread love, unity and the idea of giving back. Promoting harmony and togetherness rather than isolation and estrangement, each release and accompanying event will act as a support stream to various issues within society such as mental health, homelessness and equality.

For the third release we have tracks from Lord Of The Isles, Mehmet Aslan, Petwo Evans, Bartellow & Nick Gynn. Five artists from different countries of the world who all have the needs factor, and have very kindly donated their music to the dancefloor.

All profits from this release will be donated to Help Refugees charity.

EVERYBODY HAS NEEDS.

xxx

needs@bobbypleasure.com

https://www.facebook.com/needsnotforprofit/

https://soundcloud.com/needsnotforprofit



Designed by Jacob Chabeaux

Mastered by Optimum

Distributed by Juno

PR by For The Record - abi@fortherecordpr.co.uk






…

Read more
Items 1 to 3 of 3 on page 1 of 1