Items 1 to 2 of 2 on page 1 of 1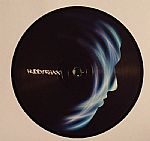 Cat: HUDD 046. Rel: 15 Sep 14
Deep House
JT Donaldson - "Got Myself Together"

Maximiljan - "Son Of A"

Professional Gigolo - "Professional Gigolo"

Tuneon - "Hangin On"
Review: Proud Yorkshire label Hudd Traxx have been putting out a reliable stream of quality deep house since 2005, with artists like DJ Sneak, Rick Wade, Iron Curtis, Jay Bliss and Agnes just some of the many names to appear on the label. This 46th release features three debutants, while the fourth name, J.T. Donaldson, spearheads the release with a wishy-washy, bassline driven deep house vocal cut "Got Myself Together". Hudd Traxx provides Dusseldorf producer Maximiljan with his first physical release with the track "Son Of A" which merges the linear 909 house style of Norm Talley with smooth chords and cheeky vocals similar to the now defunct Swiss house duo Azuni. But most interesting for the label on this release, it's the two new names in Professional Gigolo and Tuneon that prove Hudd Traxx still know where to look when it comes to unearthing new and vibrant talent.
…

Read more
$6.62
SAVE 25%
in stock
$4.97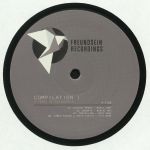 Cat: FS 004. Rel: 20 Nov 17
Minimal/Tech House
Dimitri Monev - "Whale Jump" (7:46)

Aprapta - "Nastal Hop" (6:44)

Maximiljan - "Good Sake" (7:02)

Pawlo Tojeda & Chris Lustig - "Flip Beat" (6:49)
Items 1 to 2 of 2 on page 1 of 1