Items 1 to 2 of 2 on page 1 of 1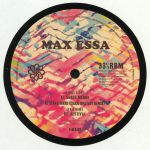 Cat: IIB 048. Rel: 18 Oct 17
Balearic/Downtempo
Sekko Mekko (5:52)

Sekko Mekko (Craig Bratley remix) (5:54)

Aestival (9:08)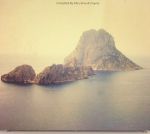 Cat: IIBCOM 002. Rel: 01 Aug 16
Balearic/Downtempo
The Two Mamarrachos - "En Calma"

Glass Coffee - "Disclosures" (Coyote Uber remix)

Clandestino - "Crack In The Sky" (Beat Broker Dream dub)

Last Waltz - "Tribute" (Machete Savane remix)

DJ Rocca & Daniele Baldelli - "Sartana"

Daniel Wainwright - "Doing It"

The Saint Petersburg Disco Spin Club - "Neva Liv U"

Ilija Rudman - "Second Screen"

Felix Dickenson - "Ousana" (Coyote remix)

I-Boat Captain - "Poly Punk"

Coyote - "California Jam"

Craig Bratley - "Maverick Sound System Mix"

Max Essa - "Burning Palms"

Rompante - "How Low Can You Dance" (Ahiki remix)

Sorcerer - "Zulu Honda"

Coyote - "Sin Distracciones"

9DW - "Right On" (original mix)

Leo Mas & Fabrice - "Sunrise 87" (Balearic Militant mix)

Downtown Party Network - "The Returning" (Prins Thomas Diskomiks)

Max Essa - "Feel The Machine"

Baptiste & Pierre - "Virage" (Ruf Dug extension)

Joe Morris - "Mpondo Theme"
Review: 2016 sees Coyote arrive at a decade of posing the question Is It Balearic? Replicating the compilation shaped celebrations surrounding their fifth anniversary, the landmark is noted with this fine 2CD collection. The compiling skills of Balearic chieftain Max Essa are called on for the first disc selections, with Coyote taking care of business on the second for a fine horizontally-minded celebration of all things Balearic encompassing 22 tracks. Tempos nudge back and forth, different vibes coming to the fore along the way as a dash of steel drum is replaced by forthright synth glistens and upright basslines. Legends mingle alongside future heroes, Foolish Felix and Baldelli impressing as much as Last Waltz and Clandestino. As the end nears, up pops Prins Thomas's classic Diskomiks of Downtown Party Network. Here's to another ten years Is it Balearic?
…

Read more
Items 1 to 2 of 2 on page 1 of 1