Items 1 to 2 of 2 on page 1 of 1
Cat: ED 019. Rel: 26 Oct 16
Disco/Nu-Disco
Art Of Tones - "Bootyshaker" (Under The Influence Of Red Greg remix) (6:32)

Barry Prophet - "Closer" (6:50)

Matt Hughes - "Walk The Chalk" (5:00)

Special Q - "Lost In You" (4:20)

Sellouts - "Ain't A Thang" (4:19)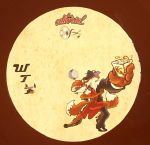 Cat: ED 014. Rel: 01 Jul 15
Disco/Nu-Disco
Ed Wizard & Disco Double Dee - "Peoples Groove" (7:53)

Matt Hughes - "Sunshine" (6:11)

The Owl - "Pimp Talk" (6:38)

Rahaan - "Fine Feelings" (7:30)
Review: Editorial Records return with more disco infused flavours from around the world. These four nice and slow re-edits are sure fire weapons for any disco DJs crate. Ed Wizard and Disco Double Dee take on Brass Construction much like Venus did on Sunshine People 15 years ago for another nice re edit. Matt Hughes' "Sunshine" is an equally good effort; wait for the drop! "Pimp Talk" by The Owl retains the sleazy grooves of the original and Rahaan's take on fine boogie workout 'Feeling Fine' does the business, as always.
…

Read more
Played by:
Aaron Dae (Razor-N-Tape)
,
Javi Frias
,
Dave Allison (Editorial)
,
Paul Thornton (Dig Deep / Reboot)
,
Juno Recommends Disco
,
I Love Disco!
,
Osmose
,
The Owl
,
Iain O'Hare / Outcross Records
,
Simon Ozbizton/EYESHRWD
,
Tim Zawada
,
VinylAddicted
,
80's Child
,
Editor's Kutz
,
Alan Mooney's Edits
,
AlexUnder Base
…

Read more
Items 1 to 2 of 2 on page 1 of 1