Artists
Items 1 to 3 of 3 on page 1 of 1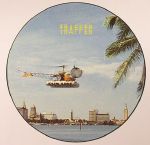 Cat: TRAFFIC 011. Rel: 11 Sep 17
Minimal/Tech House
Bodin & Jacob - "Wysam" (7:37)

Bodin & Jacob - "Temple Of Kirby" (6:17)

Martyne & Jacob - "Gesandt Sandt" (6:21)

Martyne & Jacob - "Slowdawn" (6:42)
Review: This is the sound of Traffic becoming a roadblock: key founders Bodin, Jacob and Martyne all lock horns in a b2b2b that digs deep into Detroitian dynamics; Bodin & Jacob take the lead with two contrasting slices: "Wysman" swoons and sways over a tight break in a fashion that's similar to a young Rolando while "Temple Of Kirby" pushes us deep into the later hours with a chugging liquid acid romp. Flip for two sides by Martyne & Jacob: "Gesandt Sandt" is a stunning dubby joint the opens up into heavenly synth tones midway while "Slowdawn" concludes the affair with a low-swung acid funk. Juicy.
…

Read more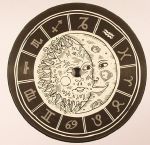 Cat: R2P 023. Rel: 06 Mar 17
Deep House
Reawer (6:40)

Morning (6:56)

Adlib (7:10)
Review: Rather than flooding social media with constant updates, release information and other arguably futile material, France's Rue De Plaisance imprint have been doing their thing since 2011 without bothering anyone. In case you've misunderstood, we love that, and we wish there were more labels that went about their work in the same way; sadly, there are simply too many talkers these days. Previous names include Varoslav, Nico Lahs, Norm Talley and Gary Romalis, among others, but this time it's Martyne and Jacob Chenaux who burst through the ranks with three twisted house deviations. "Reawer" is a deep, hollow technoid bullet that stares into the great unknown thanks to a bottomless pit of airy electronics, while "Morning" ups the percussion levels with a swinging injection of drums, leaving "Adlib" to provide the broken beats and lo-fi house excursions.
…

Read more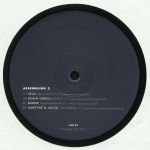 Cat: ASB 02. Rel: 02 Oct 17
Minimal/Tech House
Seuil - "Jam 151015" (6:44)

Robin Ordell - "Mobsiw" (6:08)

Barbir - "Howtocalculate" (8:22)

Martyne & Jacob - "ElectroNetto" (5:19)
Review: Assemble Music's first multi-artist EP, Assembling, became something of a must-have in minimal circles following its release back in 2015. Hopes are naturally high, then, for this belated follow-up. Seuil's opener, "Jam 151015", sets the pulse racing thanks to a combination of minimal aesthetics, spacey deep house chords and the jaunty rhythmic swing of ghetto-tech, while Robin Ordell's "Mobsiw" is a woozy and melodious chunk of skewed deep house eccentricity. On the flip, Barbir goes for the jugular via the grandiose, swirling chords, full-throttle drums and meandering acid lines of "How To Calculate", before Martyne and Jacob fuse bustling electro beats and jazzy techno electronics on the quietly impressive "ElectroNetto".
…

Read more
Items 1 to 3 of 3 on page 1 of 1