Items 1 to 3 of 3 on page 1 of 1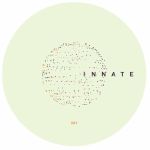 Cat: INN8 001. Rel: 21 May 18
Techno
Gilbert - "Birds Of Paradise"

Mark Hand - "Lessons"

Lerosa - "Shadow"

Owain K - "Pixeled Scenery"
Review: Innate is a new Bristol label born from the blog of the same name. This first release features a spread of talent both established and emergent, all bound together by a love of illustrious machine soul. Gilbert leads in with the sumptuous tones of "Birds Of Paradise" before Mark Hand takes control with the uptempo cascade of "Lessons." The vintage techno vibes continue apace on the B side as Lerosa lays out one of his gorgeous square wave bass lines amidst some snagging drums and quivering synth flourishes, and then label boss Owain K finishes the picture with the laid back musings of "Pixeled Scenery."




…

Read more
Cat: UZURI 028. Rel: 29 May 18
Deep House
All Caught Up

Cobwebs

Cobwebs (Patrice Scott remix)
Review: The latest joint on Uzuri comes from Mark Hand, a secret weapon of the UK house underground who has been active for a long time and now seems to be finally getting the props he deserves. His mood on "All Caught Up" reflects the infectious positivity of his live sets at Freerotation, all mellifluous Rhodes keys and classic deep house signifiers that seep into your soul. "Cobwebs" is just as smooth, although it takes on a more deep-diving tone laden with transcendental chord progressions and a dash of Motor City melancholy. That makes Patrice Scott the perfect choice to remix the track, and he takes a measured approach to simmering the component parts down for a version garnished with gorgeous piano and synth tones.
…

Read more
Played by:
Owen Jay (Batti Batti / Gauss )
,
Mourad Sliti
,
Owain Kimber (Owain K)
,
SEELIE
,
Matt Pond (DeepSystems)
,
Derek Carr
,
Mr Webster
,
Lay-Far
,
ISOUL8 (Volcov)
,
Jorge Caiado (Balance / Groovement)
,
Andrea passenger
,
Agnostic Rhythm
,
Ricardo Miranda
,
Samuele Pagliai
,
Aleqs Notal
,
LEGO EDIT
…

Read more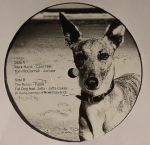 Cat: FDR 003. Rel: 07 Sep 15
Deep House
Mark Hand - "Cold Feet" (5:40)

Tom McConnell - "Juniper" (5:10)

The Rutan - "Fable" (7:53)

Fatdog - "Jaffa Cakes" (6:12)
Review: Fatdog Records returns after a break, offering contributions from 3 artists new to the label - The Rutan, Tom Mc Connell and Mark Hand. FDR003 offers a development from the deep house template on the last EP, this time taking us further into deeper Detroit territories. Mark Hand offers us Drexciyan techno in the form of 'Cold Feet'. The Rutan's 'Fable' sits somewhere between Vakula and some of Henrik Schwarz's earlier dub-house experiments, while Fat Dog takes us to the murky back alleys of his mind with 'Jaffa Cakes'. Finally Tom Mc.Connell's 'Juniper' takes us into wonkier groove Rhodes stylings which rounds off the EP very nicely indeed. Support by John Heckle, Afrikan Sciences, Lay-Far, Enrico (Neroli), Sonars Ghost (2000 Black), Burnski, Wolf Music
…

Read more
$6.57
SAVE 40%
in stock
$3.94
Items 1 to 3 of 3 on page 1 of 1