Items 1 to 3 of 3 on page 1 of 1
Acid Bastard

CHUD

Acid Train

Elexorcist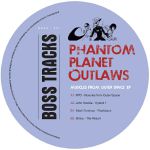 Cat: BOSS 001. Rel: 28 Nov 16
Techno
Phantom Planet Outlaws - "Muscles From Outer Space" (6:35)

John Heckle - "Hybrid 1" (5:32)

Mark Forshaw - "Flash Back" (7:52)

Binny - "The Return" (5:32)
Review: Boss Tracks gets ignited as a vessel for the work of three nefarious cartoon individuals who may or may not relate to three Liverpudlians with a penchant for jacking hardware tackle. John Heckle, Mark Forshaw and Binny are formidable enough on their own, so combined as Phantom Planet Outlaws there's no shock to hear the acid raining down in a most expressive of ways. "Hybrid 1" finds Heckle squeezing atonal hooks out of his gear like a free jazz maverick while Forshaw fires off the whipcrack tones on "Flash Back". Binny meanwhile brings a malevolent twist on searing loopy techno to bare on "The Return" making this a record for only the toughest heads to drop.
…

Read more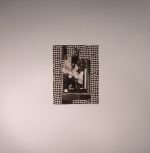 Cat: CY 004. Rel: 29 Feb 16
Industrial/Noise
Volition Immanent - "Swarm Behaviour"

Zombies Under Stress - "Maan Zal Zijn (1986)"

Zombies Under Stress - "In Onze Tijd (1986)"

Zombies Under Stress - "Maan Zal Zijn" (Svengalisghost remix)

Mark Forshaw - "Submission"
Review: REPRESS ALERT: Contort Yourself has once again gathered the best and boldest from past and present for its fourth EP. To begin with we have the grimacing visage of Volition Immanent, an intense live act made up of Parrish Smith and Mark Van de Maat (Knekelhuis). Behind rawkish distortion, splintered beats and acrid bars screams a boiled anger; a track spitting on the divides of punk and electronics. Nastiness is taken up a notch as noise ne'er-do-wells Zombies Under Stress take over. Static is bent and doubled across thick chords and collapsed clap in the 1986 "Maan Zal Zijn" before the raw and raging battery of "In Onze Tijd." L.I.E.S. regular Svengalisghost grapples with "Maan Zal Zijn, channelling the original's rage into a mechanical monster. The 12" is bookended with bite as Mark Forshaw (Tabernacle/Berceuse Heroique) closes with the tortured and torrential thump of "Submission." A callous, caustic and fervently cruel EP.
…

Read more
Items 1 to 3 of 3 on page 1 of 1