Items 1 to 3 of 3 on page 1 of 1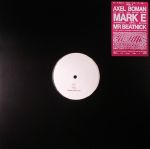 Cat: TIEF 013. Rel: 17 Jul 17
Deep House
Axel Boman - "We Are The Keys" (6:44)

Mark E - "Jungle UFO" (6:48)

Mr Beatnick - "The Witching Hour" (7:09)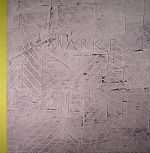 Cat: SPECTRAL 122LP. Rel: 28 Apr 14
Minimal/Tech House
Kultra Kafe

Persia

Smoke

Being Hiding

Bog Dance

Myth Of Tomorrow

Eganix

Image

Leaving Osaka
Review: Three years on from his debut album Stone Breaker, Mark E returns with a second long player for Ghostly offshoot Spectral Sound that finds the house producer look to his homeland for inspiration. Product Of Industry takes it's name from Evetts upbringing in the UK industrial heartland of the West Midlands, and how the current global financial situation led to him losing his job, an occurrence which resulted in Mark E the producer "Here I am, a product of industry, both currently and historically" as the producer himself has stated. Musically, the nine tracks offer a considered development from Evetts debut album, and suggest he's eminently comfortable working within the confines of the all analogue hardware used to create Product Of Industry.
…

Read more
Who Do You Believe In? (instrumental) (6:23)

Who Do You Believe In? (vocal mix) (6:39)
Review: Mark Evetts, or simply known as Mark E under his production moniker, has certainly travelled the world throughout his house expeditions over the last ten years, stopping off at imprints such as Golf Channel, Spectral Sound and even Gerd Janson's Running Back. This time he's back on his own Merc outlet with a ricking one-tracker split in two different versions. The instrumental mix of "Who Do You Believe In?" takes over the A-side and it's a melodic house affair with plenty of synth goodness and low-end gluttony, whereas the vocal mix adds in some sultry female vocals to add a little bit of ambience and a whole load of soul. Beautiful.
…

Read more
Items 1 to 3 of 3 on page 1 of 1