Artists
Items 1 to 3 of 3 on page 1 of 1
Cat: CKEG 002REMIX. Rel: 17 Jul 17
Disco/Nu-Disco
Ascent (Daniel T remix)

Volcanic Glass (Miskotom remix)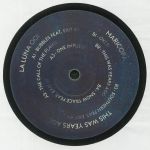 Cat: LL 01. Rel: 27 Feb 17
Deep House
Bubbles (feat Exit 47) (5:07)

The Call Of The Plains (3:57)

One Impulse (6:37)

OKCU (2:15)

This Was Years Ago (4:28)

Southern (feat Exit 47) (4:36)

Snow Trace (feat Exit 47) (4:10)
Review: This is the first release from Berlin based La Luna: a label that focuses in on connecting music and art. Belfast based artist Maricopa inaugurates the imprint with this seven track mini LP, featuring guest artist Exit 47. Maricopa had had previous releases on the likes of Tusk Wax, Back To The Balearics and Fools & Fables Recordings. The sublime slo-mo house of "Bubbles" is simply gorgeous and just made for drifting, as is "Impulse" which is probably the most dance floor friendly offering on here while "This Was Years Ago" is bittersweet as much as it is uplifting with its soothing tones and soulful downbeat aesthetic. Berlin based artist Memo created the surreal sleeve which is also available on high quality A1 poster, but extremely limited.
…

Read more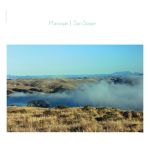 Cat: IIBLP 005. Rel: 11 Dec 17
Balearic/Downtempo
Benthos

Shovel Point

Deer

Eye Dream

Sun Scope

Mesa

Sehnsucht

My Mistake

Shortwave

Relic

Blue Redwood
Review: Having cruised around labels such as La Luna, Tusk Wax and most tellingly Back To The Balearics, Maricopa has already left a trail of smooth-sailing breadcrumbs behind him, and now he drops anchor in a harbour which may yet prove to be his spiritual home. 'Is It Balearic?' is a question that hardly needs to be asked when you're drifting out to sea on the blissful tones of "Benthos" or reveling in the expressive ripples of "Deer", but it's safe to say these jams would go down smooth with a Mediterranean sunset and an Aperol Spritz.
…

Read more
Items 1 to 3 of 3 on page 1 of 1