Artists
Items 1 to 2 of 2 on page 1 of 1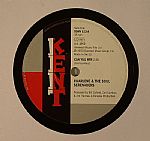 Cat: TOWN 153. Rel: 07 Jul 14
Funk
Charlene & The Soul Serenaders - "Can You Win"

Margie Joseph - "One More Chance"
Review: Kent Soul pay homage to two diva-level chanteuses who deserve a little more space in the soul footnotes than they currently have. Originally released on Paradox, Charlene Southern's "Can You Win" was part of a collection that was marketed to Stax. You can instantly here why; a thumping upbeat groove, slim-line instrumentation (just straight-up guitar and bass) and real belly-driven vocals, it's raw and emphatic and honest in its dynamic. Perhaps best known for her covers, Margie Joseph was a lot more prolific than Charlene and this full-bodied, big band jam was one of her earliest releases. Complementing the stripped back A-side with broad horns and lavish pianos, Margie fronts with real confidence and timeless soul-stirring vocal prowess. Two sides of the soul coin, there's something for everyone here.
…

Read more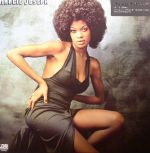 Cat: MOVLP 1542. Rel: 11 Jan 16
Soul
I Been Down (3:10)

Make Me Believe You'll Stay (4:24)

Let's Stay Togeher (3:26)

Turn Around & Love You (3:35)

I'm Only A Woman (4:35)

Let's Go Somewhere & Love (2:56)

You Better Know It (3:15)

Touch Your Woman (3:08)

I'll Take Care Of You (3:39)

I'm So Glad I'm Your Woman (3:51)

How Do You Spell Love (3:51)

I'd Rather Go Blind (5:48)
Items 1 to 2 of 2 on page 1 of 1