Artists
Items 1 to 3 of 3 on page 1 of 1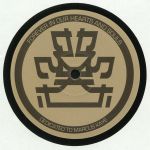 Cat: INNA 043. Rel: 04 Dec 17
Drum And Bass
Untitled MCR (6:34)

Acid Monday (5:16)
Review: Releases don't come much deeper or more heartfelt: These two Spirit collaborations are the first posthumous Marcus Intalex tracks and there are likely to be more in due course. Naturally they're savagely heavy in every possible sense of the word. "Untitled MCR" hits with this amazing drone bass that sweeps in like a fighter jet, "Acid Monday" lives up to its name with skeletal acid writhing and flexing around a rough tribal step. Both timeless, understated, unapologetic and essential. Marcus Intalex rest in peace.
…

Read more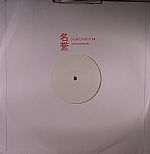 Redan
(heavyweight white marbled vinyl 12")
Cat: REDSEAL 018. Rel: 05 Nov 12
Drum And Bass
Redan

Reach
Review: Taken from the monstrous Way Of The Samurai 2: Code Of Honour collection, both of these cuts glitter and growl with the permanence and persistence that Samurai is known and loved for. Intalex's "Redan" is real star-gazer material with tingling synths, beefy drums and an endless groove. Meanwhile on the B-Side of this beautiful marbled vinyl Tokyo Prose dust off their jazz piano for a deeper cut that peeps into the edge of Samurai's most soulful abyss.
…

Read more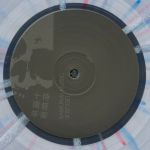 Cat: SM 1002. Rel: 18 Dec 17
Drum And Bass
Marcus Intalex - "Halflife" (4:28)

Tokyo Prose - "Restricted Orbit" (5:20)

Nucleus & Paradox - "Global Decay" (4:59)

Artilect - "Ashen" (6:00)
Items 1 to 3 of 3 on page 1 of 1