Items 1 to 2 of 2 on page 1 of 1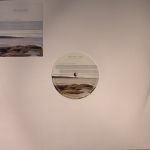 Cat: ISM 006. Rel: 26 Jan 15
Deep House
The City Sleeps

I Can Yet Love

Denormal

Night Hiker (Boost 'N Time edit)
Review: For their sixth release, Inner Shift Music are proud to present their second various artists compilation. It features four different tracks from different producers, each bringing their own unique yet interconnected sound to the EP.
You may have heard of Jacksonville already, from his superb track (Tokyo) for Atmospheric Existence, as well as releases on his own imprint Doppler records. Following him is the very talented Jose Lau of Deepselect Records from California, bringing with him his signature, warm, intelligent sound, who not surprisingly had a recent release on Pulp. Next is the mysterious duo Gauss, who you probably know about from their imprint of the same name. Their rather excellent track brings a more techy edge to the EP. To finalise the deal, we get a stunning, lush, melodic track from Marco Nega, who has also been seen on labels such as Bumako, UQ and AMR.


…

Read more
Played by:
Owen Jay (Batti Batti / Gauss )
,
Tomi Chair
,
Life Recorder
,
Ernie (Minuendo Recordings)
,
Gaetano Battista
,
TiTo (Troubled Kids Records)
,
Clang83
,
Rai Scott (Inner Shift Music)
,
Mark Graham (Contrast-Wax)
,
JONNO & TOMMO
,
Steven Tang (Emphasis Recordings)
,
Satore (Hizou Deep Rooted Music)
,
Juno Recommends Deep House
,
Jimini
,
Natan H
,
Andy Green [Verdant Recordings]
,
Brad P/Inner Shift/Common Dreams
,
Djs: Most Charted - Deep House
,
Carl H (ANIMALS ON PSYCHEDELICS )
,
Anaxander
,
Titonton Duvante (Residual)
,
DJP / Soul Print Recordings
,
Rob Belleville
,
Jacksonville
…

Read more
$6.61
SAVE 25%
in stock
$4.96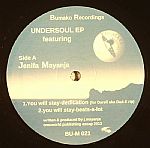 Cat: BUM 021. Rel: 14 Mar 13
Deep House
Jenifa Mayanja - "You Will Stay" (Dedication (For Darrel aka Dad-E RIP))

Jenifa Mayanja - "You Will Stay" (Beats-A-Lot)

Marco Nega - "Tribes Of Morgana"

Marco Nega - "Hang In There"
Review: Ugandan-born, Connecticut-based Jenifa Mayanja has been quietly building her Bu-Mako Recordings over the past seven years, mainly with her own recordings of dubby, broken deep house productions. On the Undersoul EP she undertakes a rare split release for the label, alongside the talents Marco Nega. The A-side features the vocal cut "You Will Stay", a dreamy combination of beatdown house and warm Afropop influences; its joined by a "Beats-A-Lot" version which strips the original right back into something considerably more driving, whilst keeping the playful nature of the original. On the flip, Nega offers two tracks that very much complement Mayanja's style; "Tribes Of Morgana" takes a particularly Mr Fingers inspired bassline and contrasts it with jangling chimes and a floaty rhythm, while "Hang In There" is a more driving number, with skittering garage percussion combined with its otherworldly vocal and chord combo.
…

Read more
Items 1 to 2 of 2 on page 1 of 1