Items 1 to 3 of 3 on page 1 of 1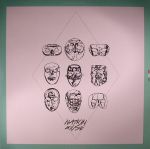 Cat: LCNH 002. Rel: 01 Mar 17
Deep House
Giovanni Damico - "No Al Maltrattamento Dei Samples" (5:29)

Pascal Viscardi - "La Ragazza Del Lago" (6:19)

Marcello Napoletano - "Insignami" (6:55)

Lucretio - "I Piu Piccoli" (6:33)

Christian Lisco - "55" (5:02)

Paolo - "Pericolo" (5:20)

Bassa Clan - "Notte Brava" (6:57)

Fede Lng - "La Volpe" (4:58)
Review: According to La Chinerie themselves. after repping their dear home of France on the first volume, they are 'this time enlightening Italy's house scene through an eclectic V/A gathering eight tracks from eight talented macaronis.' Southern Italy represents in the form of Salerno's Giovanni Damico with the funky and dusty soul heaven of "No Al Maltrattamento Dei Samples" while Lecce's finest Marcello Napoletano delivers the goods as always on the gritty house shenanigans of "Insignami". Elsewhere, there's Restoration's Lucretio (via Berlin of course) delivering some muscular, hardware oriented grooves on "I Piu Piccoli" while the north of The Beautiful Country represents too, rest assured, in the from of Bologna's Bassa Clan with the bouncy and swinging NYC circa '94 vibe of "Notte Brava".
…

Read more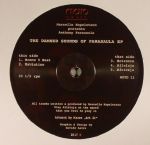 Cat: MM 011. Rel: 12 Jan 17
Techno
Bronx Y Beat (5:08)

Mattutino (7:52)

Scirocco (8:00)

Alleluja (3:44)

Africaju (4:38)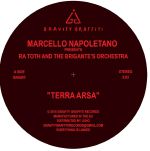 Cat: GRA 001. Rel: 21 Mar 16
Techno
Marcello Napoletano presents Ra Toth and The Brigante's Orchestra - "Terra Arsa"

Richeart - "Purple Grace"
Review: Gravity Graffiti is reborn from the unknown space with this explosive split EP. Two jazz-influenced gems by Marcello Napoletano and Richeart through the roots of rhythm! On the A side the third chapter of Ra Toth's saga, after Mathematics and Berceuse Heroique, with a diabolic trance dance. Flip side for a killing-edge banger by the emerging producer Richeart, a new definition of Acid Jazz. Let the spirit move you! Supported by Jamal Moss, Funkineven, Soichi Terada, Raybone Jones, John Swing and Robert Crash.

…

Read more
$6.61
SAVE 40%
in stock
$3.97
Items 1 to 3 of 3 on page 1 of 1