Artists
Items 1 to 2 of 2 on page 1 of 1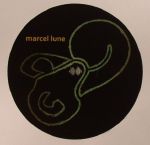 Cat: PSC 009. Rel: 12 Jun 17
Deep House
Presidium E (5:52)

Freedom (5:48)

Venus Trax (5:53)

Mr Strings (5:44)

Discord (6:23)
Review: Stroud's most prolific deep house wizard casts more spells... Following a volley of smouldering sessions on Studio Rockers and Local Talk comes this mesmerising five-piece on Pusic. Each cut a one way ticket to another astral plane, highlights include the intoxicating euphoria of "Mr Strings", the smoky vapour trails and soft jack sensibility of "Venus Trax" and the planet-chowing rocket surge of "Discord". Simply stunning.
…

Read more
Cat: ST 004. Rel: 28 May 18
Deep House
Moon Sequence

You Can Do It!

Unknownz

Sun
Review: For their first artist EP, Super Tuff revs up four tracks of high-octane house music from Marcel Lune. Fresh off of an impressive LP for Local Talk, the UK up-and-comer again proves a knack for effective and subtle productions. The A side sets the mood with "Moon Sequence," a lush tune that builds to a cinematic climax. He settles into his groove with "You Can Do It!" a four-to-the-floor piano jam sprinkled with wonky synthesizers. On the B-side, Lune finds himself unhinged on the open road with "Unknownz" offering up a live drum groove drenched in bright synth stabs and triumphant string melodies. Finishing the B-side, "Sun" is all shuffled claps and peppy synthesizers that evoke the warm feeling of a sunrise after a long night out.





…

Read more
Items 1 to 2 of 2 on page 1 of 1